10 Steps To Planning A Killer Corporate Christmas Party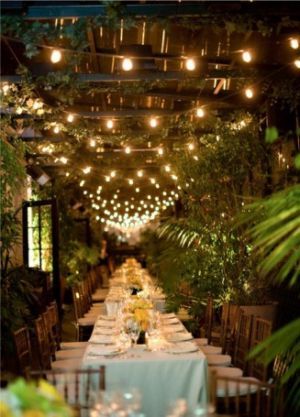 It's around this time of year the manic craze of christmas really kicks into gear. Another year, another medley of events, but the same decorative concoction of red, green and gold baubles flashed around the streets and stores. Christmas time is upon us. But before you brush the silly season aside for more pressing deadlines, think about the benefits of celebrating with your team outside of the office.
For a successful end of year party that reflects your business, brings your staff together, and sees the year out in style, follow these 10 simple steps to planning your holiday office party.
---
1. Allocate an event planner
If you're reading this then you have quite likely been allocated the job of planning the office christmas party. If that's yet to be finalised however, allocate the role to someone (organised; punctual; reliable) in the office. Having one person there to liaise with vendors, manage timeframes and coordinate the budget makes the whole process a lot cleaner and easier.
---
2. Set your budget and stick to it
Just like any other business decision, budget is probably the most important factor in planning your end of year office party. This determines the size, venue, time and alcohol restrictions of your event. If you're on a tighter budget, consider what days of the week venues offer lower prices, and consider what items you can supply yourselves and what needs to be outsourced. Be sure to keep track of your budget with receipts; tracking any deposits and final payments that need to be made and when.
---
3. Determine the type of event and theme
The style of event you host will often be dictated by the number of attendees and the budget. If you want a large sit-down meal, a luncheon is often more favourable for employees who might have other commitments during the evening or weekends, and can be more budget friendly. Activity days are a fun way to build team relationships, however usually work better with a smaller team. Large groups are most easily catered for by a cocktail party or dinner party function.
Popular holiday party event ideas:
A sit-down luncheon
Boat cruise with a sit-down meal or cocktail style
Cocktail party function
Activity day; such as go-karting, lawn bowls or an escape room
---
4. Set the date & time
Holiday season is hectic, for everyone. There's present buying, family gatherings, end of year reports, and then you throw in a party or three. The key to planning a successful and reasonably stress free corporate Christmas party is starting early. Christmas parties are often held in the second and third weeks of December, before everyone heads off on holiday. Think about hosting yours in the first week of December, which is often not as busy, and means once it's over your team are free to focus on other end of year tasks. It's always best to agree on a few possible dates to ensure you can secure your venue of choice.
---
5. Write the Guest list
Is your corporate Christmas party for your employees only? Will you invite partners, and/or families too? This will often be influenced by the day and time of your event. Inviting partners and children to an event held in the evening or on a weekend may be a courtesy, whereas unrealistic for a weekday luncheon.
---
6. Book your Location
The style of event you're planning will be greatly impacted by the location. And in turn, the location will often be determined by the size of your event. Once you have an approximate guest list, narrow your search to venues with that capacity. If you're going for a fun, festive party, consider an alfresco event or hire a marquee to create a completely uniquely-themed Christmas dinner party. For a more glitzy event, look at waterside locations, dinner cruise boats and hotels. Function venues can book out many months in advance, so as soon as you've chosen the type of event, start calling and visiting venues to secure the date and time that suits you best.
---
7. Secure catering
Often your venue can and will provide catering as part of the package, however if you choose to use a location that requires external catering, you're free to consider a much larger range of options! Inject some spark into your holiday party with a unique cuisine; whether it matches your theme, the holiday season or is the centrepiece itself. Think about food trucks, popular local restaurants and even bigger chains for delicious food options.
Some of the best food options for feeding big groups of people include:
Turkish or Lebanese cuisine
Mexican banquet
Pizza
Italian banquet
Japanese sushi spread
---
8. Determine your Alcohol policy
Many companies will serve alcohol at their Christmas parties, however the amount can vary greatly. Choosing to serve unlimited alcoholic drinks or limit it to alcohol type (beer and wine is most popular) or amount can have a huge impact on both your budget and the atmosphere of your event. If you're concerned about the amount of alcohol served, consider limiting it to a time frame, or providing your employees with a certain number of drink tickets to use at the bar.
---
9. Entertainment and activities
Who doesn't love a little bit of live entertainment at an office party? Having live music or a speaker isn't all that common at corporate parties, however it does add atmosphere and gives your guests a distraction from that awkward conversation with a colleague they don't really know. Be careful when choosing your talent however, as a speaker or acoustic band can just as easily break an event as quickly as they can make it.
---
10. Send out the invites
Some organisations choose to save time and money by sending a simple email or calendar invite for the annual holiday party. If you're planning a themed event, more formal luncheon or cocktail party, sending designed and printed invitations are a good way to set the scene early-on. It's important to send out your invitations as early as possible, usually at least a few weeks in advance. To keep track of budget and catering, be sure to request an RSVP by a specific date so you can finalise numbers and seating charts if applicable.
*Image via My Luscious Life.