Furniture Hire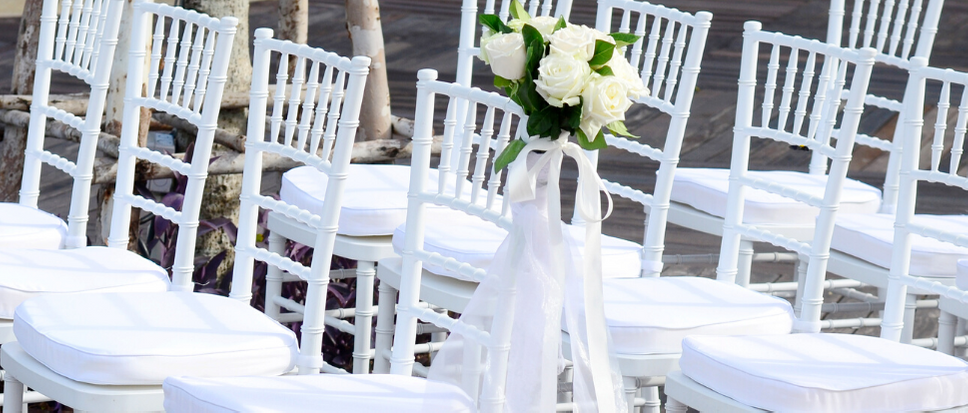 Stylish Furniture for any Occasion
Whether it's a formal or informal dining setting; a corporate or official ceremony; or a stylish conversational space, we're able to provide furniture for hire that's both tasteful and on budget.
---
Chair and Chair Covers
Our range of chairs and chair covers include contemporary bar and cocktail seating, sophisticated formal wedding pieces and fun and casual outdoor lounges. We have seating to accommodate every budget and occasion but we're always expanding our product range to include the latest trends and fashions in event fittings.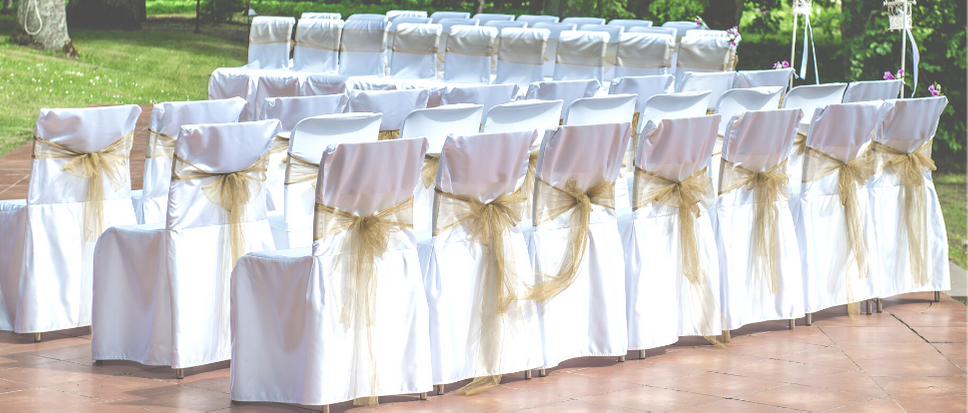 ---
Tables
Planning a casual cocktail function? Perhaps a formal wedding three-course dinner is more your style? Our range of modern and classic tables has been hand-picked by our team to cover all your needs. From simple trestle tables to elegant formal round tables, we have the right piece for your next event. Speak to one of our consultants about hiring linens and table settings to complete the look.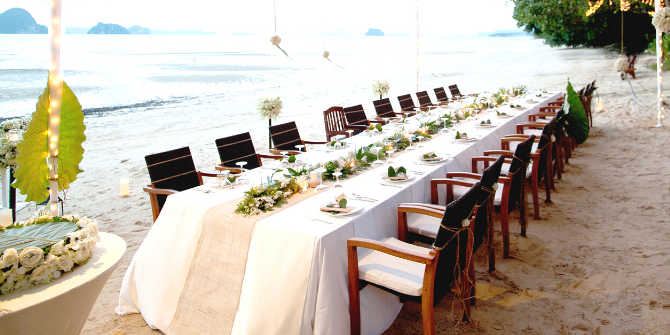 ---
Ottomans and Lounges
Our range of ottomans and lounges make a great addition to any event setting. Conducive to good times and great conversation, these contemporary fixtures create a stylish breakout area for your guests. From the beanbag style, to bench seating or armchairs, this range is perfect for a wedding, party or corporate evening function where the atmosphere is sophisticated yet relaxed and fun.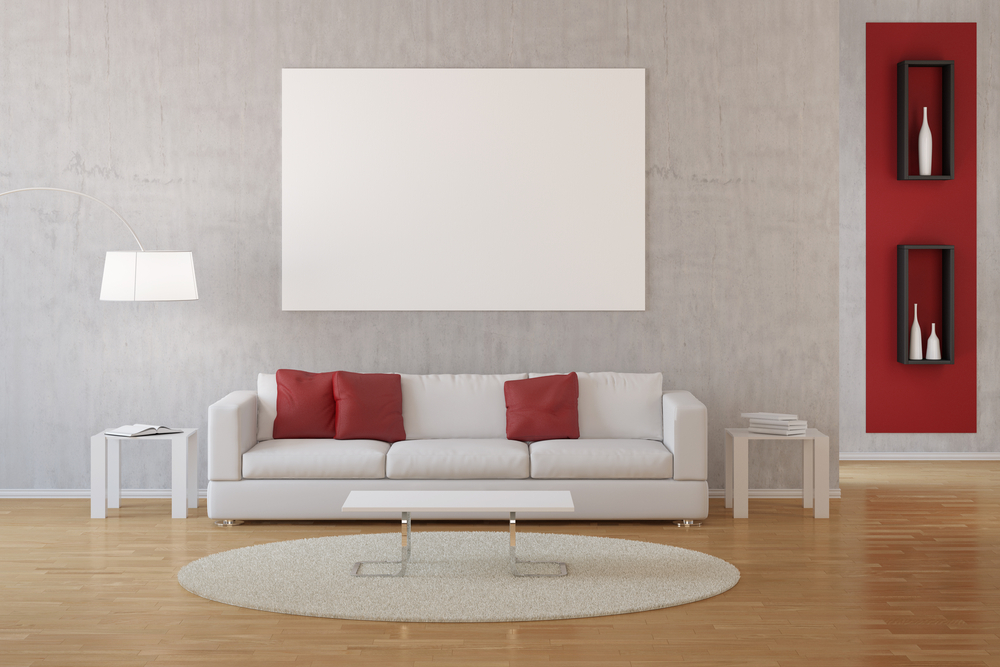 ---
Illuminated Furniture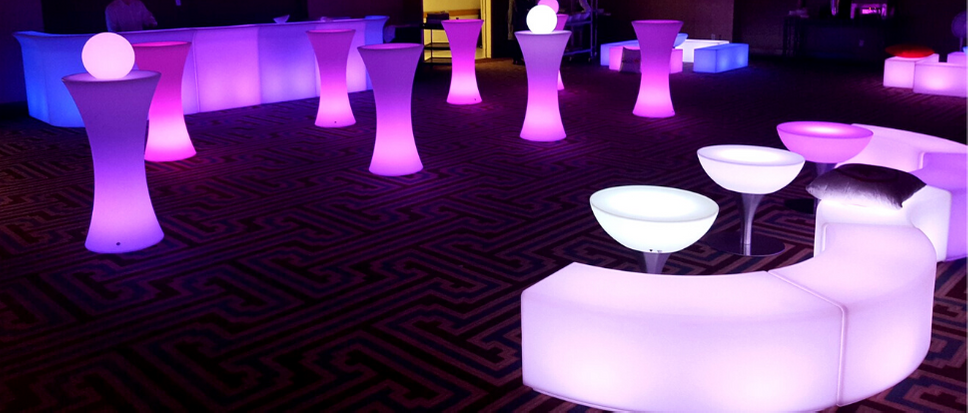 Create a thoroughly modern setting with our range of illuminated furniture. From seating to bars, our illuminated furniture adds an artistic and stylish touch to your evening events. We provide occasional lighting as well, so if you're considering illuminated furniture for your next events take a look through our lighting products to complete this atmospheric look.