Party Hire
Click Here and have a look at our Party Hire Gallery to get great ideas for your next party.
Looking for a Party Hire Group with Real Flair?
It's never easy planning a first-rate party. That's why here at Pillingers Hiring Service we've spent years fine tuning the process to make it easier for our clients. We provide an extensive party hire service that starts from the ground up. From our stylish marquees, to customised flooring, sound systems, staging, furniture and catering, we span the spectrum of your party hire needs. Whether it's being hosted in your backyard, an awe-worthy venue or a great local hot spot, we'll help you turn it into a beautiful and comfortable setting tailored to your celebration.
---
Join Our Quest for the Perfect Party
With some of the best weather in the world, it's understandable why Sydneysiders are keen to take the party outdoors. Pillingers Hiring Service design, manufacture and customise their own collection of marquees and structures for you to hire for your next event or function so you can take full advantage of all this wonderful city has to offer. Impressive and functional, our range of marquees and tents ensure your guests always have a safe and comfortable spot to retreat to. We provide all our customers with a full setup and pull-down service and offer every potential client the benefit of a free inspection and quote. From flooring to furniture we've got the foundations of your event covered – everything else is just trimming.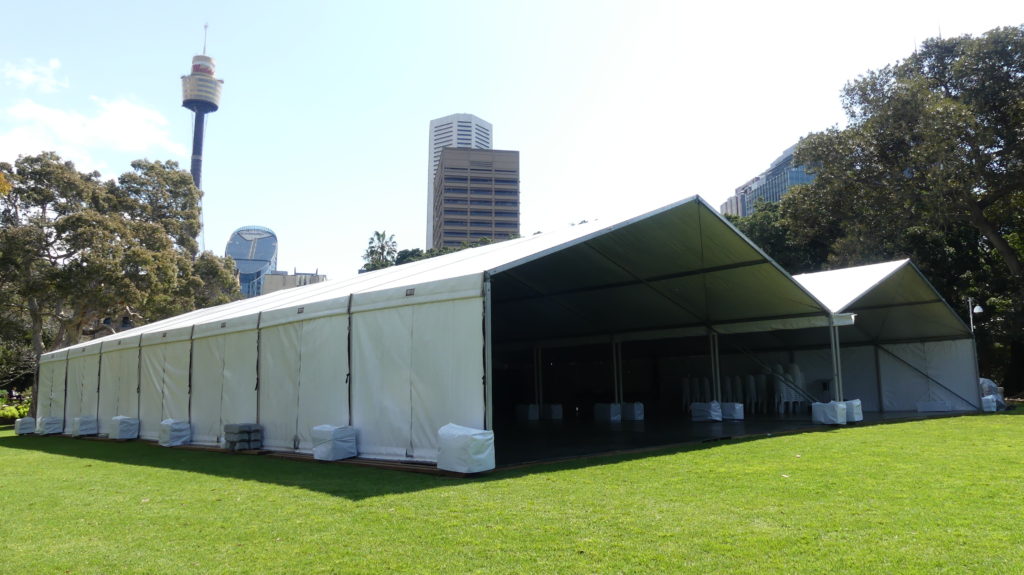 ---
The Ability to do Big and Think Small
We see thinking small as a good thing. While we're able to pull off a large event we know that the true value of service is all in the detail. It's our attention to the finer points of party hire service that sets us apart. From the time we spend designing and making our marquees and structures, to the quality of products we provide, to the great list of caterers we've established over the years, we know that the key to a successful event is in brilliant time management and a willingness to address all the smaller things that make up the bigger picture.
---
Our Marquees and Pavilions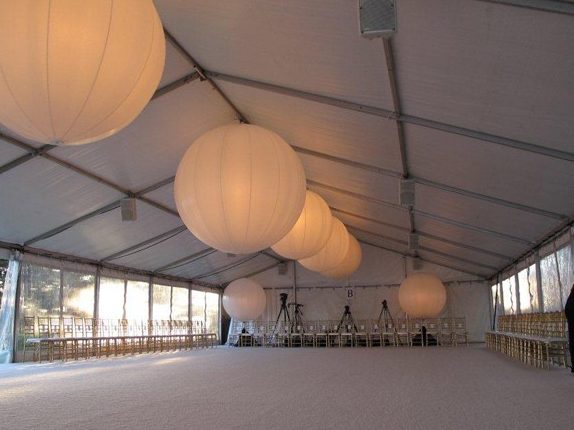 Perhaps you're having a spectacular party in your very own backyard? Or, maybe you've chosen an amazing spot, for a big celebration like a 21st or golden anniversary? No matter where your chosen location our customisable marquees can create stunning covered spaces for you and your guests. Available in different sizes, with an array of customisable features such as silk roofing and transparent ceilings, these temporary structures can be tailored to fit the needs and look of your event. Secure and stylish, our marquees and pavilions do so much more than provide shelter from Sydney's less-than-predictable weather. Opt to coordinate your marquee with dance floor, lighting, dining areas and cocktail bars (just to name a few) all chosen from our expansive range of products. We can even convert your pool area into a covered, fully functional event space!
Hiring Party Decorations for Your Event
We have a wide range of party decorations for hire. Including, but not limited to, lighting, silk drapery, vases, candelabras, and table appointments. Our party decorators are always available, helping you find the right pieces to style your event. From incredible flooring to elegant ornamental features we have a large and ever-growing collection of party hire equipment for you to choose from. If there's something you'd love to have but can't see in our product listing, come speak to our event decorators. By working with your colour samples, thoughts, ideas, and expectations our event consultants can help you assemble a stylish, attractive, and charming space for your party.
---
Create Dynamic Spaces with Our Range of Party Furniture for Hire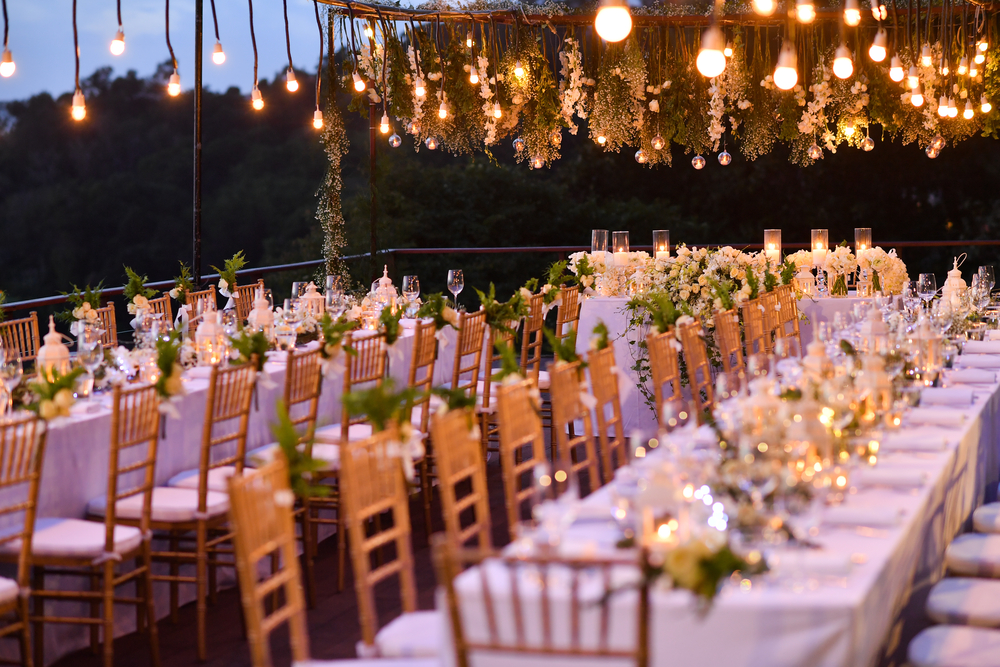 Catering for a large group of people means needing to assemble dining and seating arrangements that are stylish, comfortable, and flexible. Here at Pillingers Hiring Service, there's plenty of furniture options for you to choose from. With 3-piece leather lounges, ottomans, cocktail seating, bars, and banquet tables, you can create a formal, casual or contemporary setting in any location. If you're planning a big event, with a larger guest list, speak to our consultants about creating a floor plan for your event. That way you can get the most out of your space.
---
Table Appointments for Style and Convenience at Your Next Event
From cutlery and crockery to glassware and linen, our team has assembled everything you need to provide for the guests at your party. Our range of linens, all available in different sizes and colours, are available in different shades in order to be colour matched to your decorations. While our crockery and cutlery includes both modern and classic looks and adds an elegant touch to any party. To finish off the table appointments at your party, have a look at our huge range of glassware. With delivery and pickup direct to your venue, it couldn't be more convenient!
---