10 Tips for the Perfect Outdoor Party Pt.2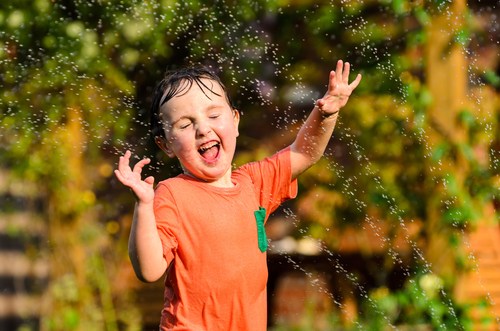 We've covered the music, the lighting and the seating; now it's time to focus on the dancing, the kids and the mess.
---
6. The dance floor needs to be ready.
Even though it's an outdoor party you need to still be able to provide a good-looking spot for people to dance. If you're lucky you may already have a deck or undercover area that fits the bill. However if not there's no need to fret. A party hire company like Pillingers should be able to provide you with a temporary dance floor. These can be installed over your lawn or even your pool to provide a safe and stylish place for every aunty, uncle and neighbour to bust a move.
---
7. Keep it cool.
You've lucked out with a beautiful sunny Sydney day, but as the party progresses and the guest start piling in the temperature starts to rise. Keep your guests cool and calm with a few little party favours. Paper hand fans are super cheap and can look quite stylish whilst also helping your guests keep from overheating. Additionally, icing a few towels is a great little trick. Buy some cheap washcloths, tie with bands or string and throw into a tub of icy-cold water. You guests will be very appreciative.
---
8. Give the kids some space.
In order to keep both adults and children happy during your event we suggest creating a special kids' zone. A small inflatable pool, sprinklers, a slip and slide and some blow-up swim toys, along with a separate food and drink table, is a great way to keep the kids occupied, fed and safe whilst also letting mums and dads relax. Always ensure realy young children are monitored even around very shallow water.
---
9. Disposable means easy.
An outdoor party is very rarely a sit-down affair so disposable plates and cutlery is generally ideal. You don't have to go the plastic option. Bamboo, cornstarch and palm leaf servingware and cutlery is now widely available. These non-plastic options are a lot gentler on the environment and look a bit more special than the old dollar store party plates.
---
10. Provide bins.
This sounds obvious but the more bins you provide the more likely people are going to use them. Ensure that next to every esky there is a container to chuck out empties, that bookending every table is a bin and that there's a spot for people to smoke and butt out cigarettes too. Ensuring your guests have access to these things is going to make the after-party clean up an easier affair. And after all you've already worked hard enough!