10 Tips for a Stress-Free Outdoor Christmas Party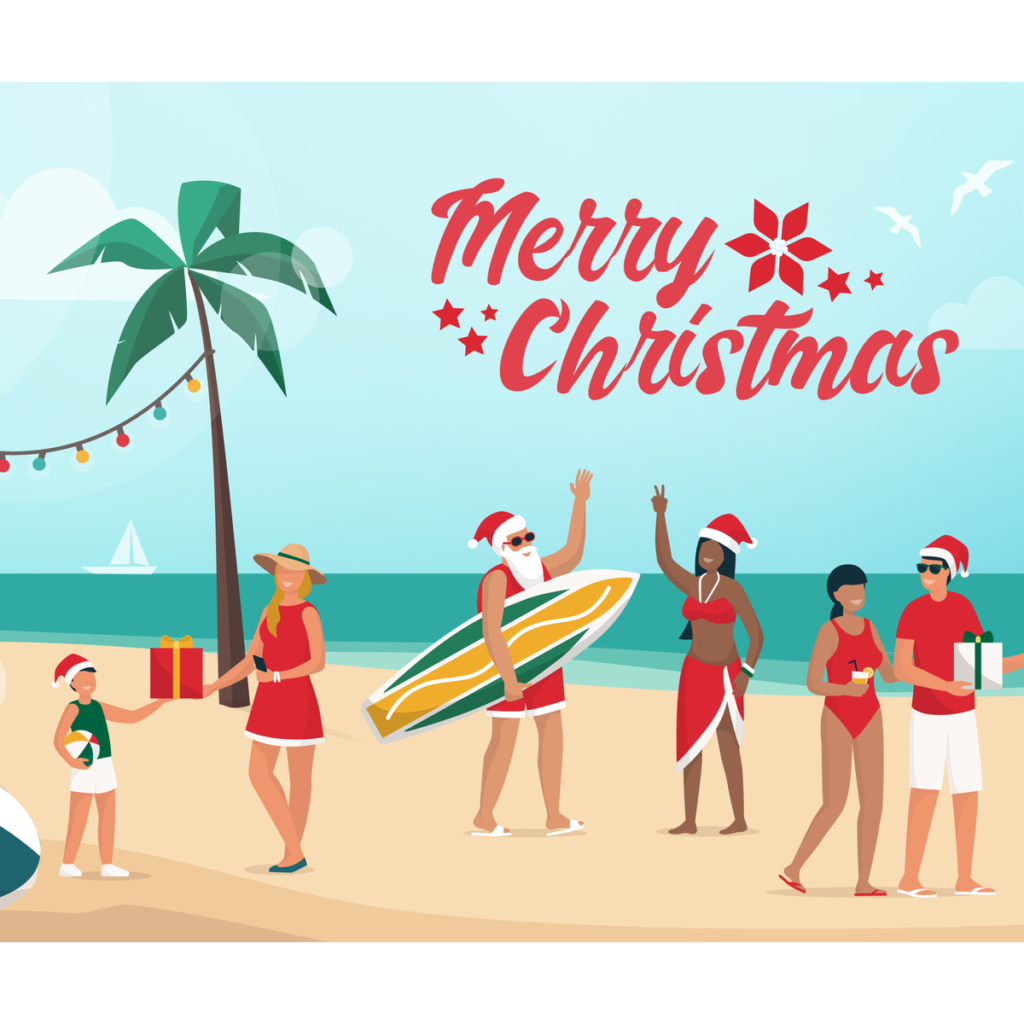 The festive season is named as such for good reason – it's the best time to get together with the ones you hold dear and have fun with new friends you've met throughout the year. It's also the prime time of summer when outdoor parties are definitely in season. This year more than ever it is important to make the most of the reasons to celebrate. We have been cooped up in the house for way too long this year. So, if you're considering hosting your very own Christmas party, read our tips to make sure it's the best outdoor Christmas party ever.  
---
With Covid Restrictions Esing Across the State
With Covid restrictions easing all over the state, it would seem that the Covid crisis is over. However, numbers of infections with the new Omicron variant are on the rise and the projections are simply alarming. 
This means that Covid safety is solely up to us to maintain, and we have got the Covid Christmas plan for you
---
Take It Outside
This year, more than any it may be necessary to set up your Christmas celebration outdoors. Now that we are no longer sure who is vaccinated and who is not, and mask restrictions, check-in restrictions and other precautions are a thing of the past. We have to manage ourselves a bit more closely.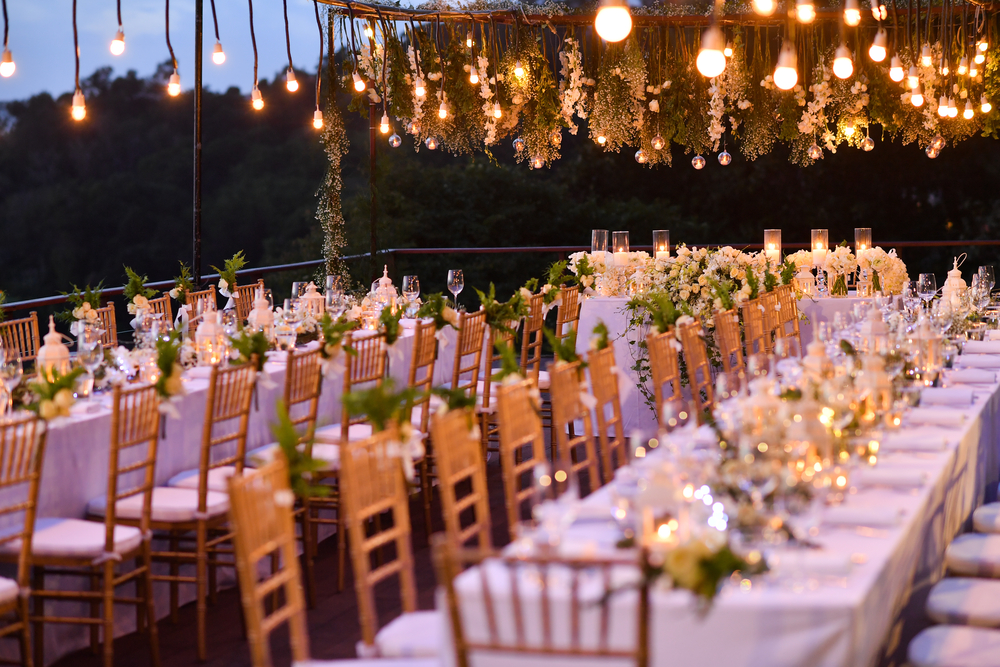 One way to help is to continue to set up some social distancing and take the party outside. You will have a great time, be weatherproof and be able to create a safer atmosphere to gather with your loved ones.
---
Stay Shady
During the colder months, it's easy to forget how harsh the Australian sun can be. A backyard Christmas party means being able to enjoy the heat of summer, but you're going to need some shade to relax without turning a rosy shade of lobster red. For those living in inner-city Sydney, it's unlikely that your home will have generous shaded areas, so extending a few beach umbrellas or hiring a marquee for the day will be deeply appreciated by your skin the next day.
Have it made in the shade with our wide range of shade-giving marquees. Browse these items in our Product Catalogue now and see how to turn your ordinary space into a Christmas Wonderland.
---
Stay hydrated
The holiday season is the best time – and for some, the only time – to crack open a cold one and put your feet up for the day. If you're keeping your party intimate then an esky loaded with ice and drinks is the classic and most convenient option. For bigger bashes, consider making some real estate for a wet bar, which you can operate yourself. Though, if you want to make the most of your party time, it may be worth hiring a service to keep all of your guests happy and hydrated.
---
Get creative
It should go without saying that festive decorations are an integral part of creating the vibe of the outdoor Christmas party. Ensure you've got all the Christmas classics - tinsel, bonbons and candy canes - but give the right side of your brain a workout and think of something that sets your backyard setting apart from the rest. Australiana-themed tree decorations, festive table settings or a wreath are all simple and effective decorations to make if you decide to have a pre-party DIY day.
---
Dance it off
An integral aspect of the party process is music and dancing. Christmas carols and jingles are an obvious inclusion into the party playlist, but if you're planning a ripper of an event, dance-friendly tunes will also be required. Incorporating a designated dancefloor is a great way to set your party apart from the rest, and also avoids reckless movers and shakers from accidentally toppling over the food tables.
---
Catering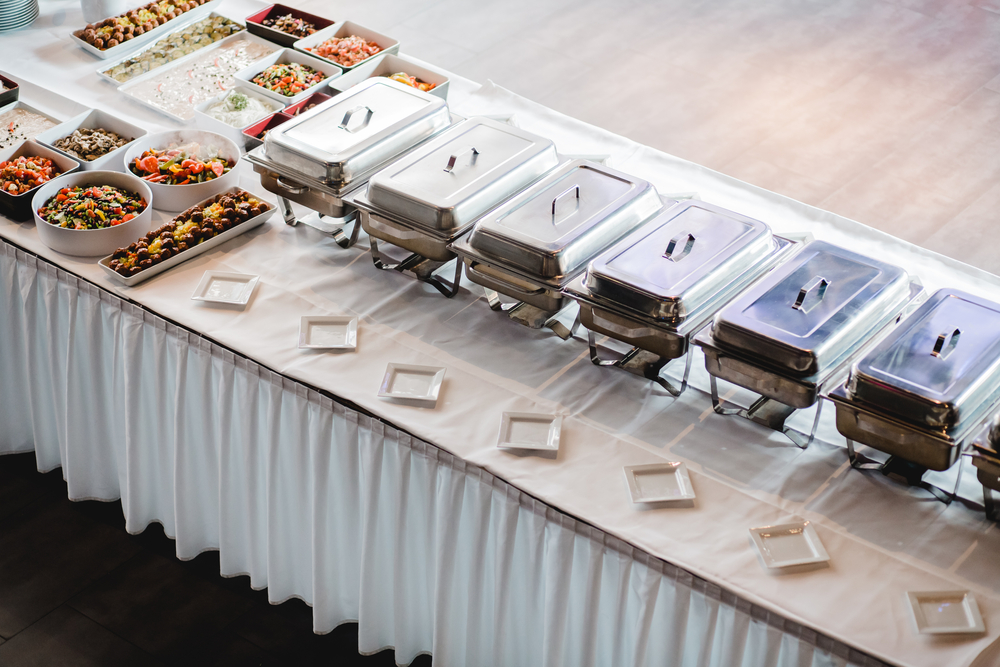 Sure, it's a great bonding moment to stand around the barbecue with a beer in hand, but when your party involves not only family but friends, neighbours, work colleagues, and children, the workload of working the food stand can sometimes be too much. With larger get-togethers, it may be worth bringing in the professionals to provide a catering service to ensure your party goes off without a hitch without you even needing to lift a finger.
View our range of Catering Equipment here:
---
Seating
While eating, drinking or catching your breath after a dance marathon, it's good to sit down and catch up with your guests. This requires having an adequate number of seats to sit down on. Once you've received RSVPs from your guests and have a rough number of people attending, you'll be able to consider how many chairs, benches or lounges to purchase or hire for the event.
---
Keep the kids entertained
It definitely comes as no surprise that kids require massive amounts of stimulation in day-to-day life. Put them in a situation where they're around other kids at an outdoor Christmas party, and their energy doubles or triples, and boredom will lead to potentially cutting your guest's time at your event short. Get the young ones into the Christmas spirit by organising games for them to play – old classics like pass-the-parcel and stuck-in-the-mud are surefire hits. If space and budget allow, a trampoline or rented illuminated furniture to set up a kid's play zone are safe and exciting ways for kids to have fun and target their energy.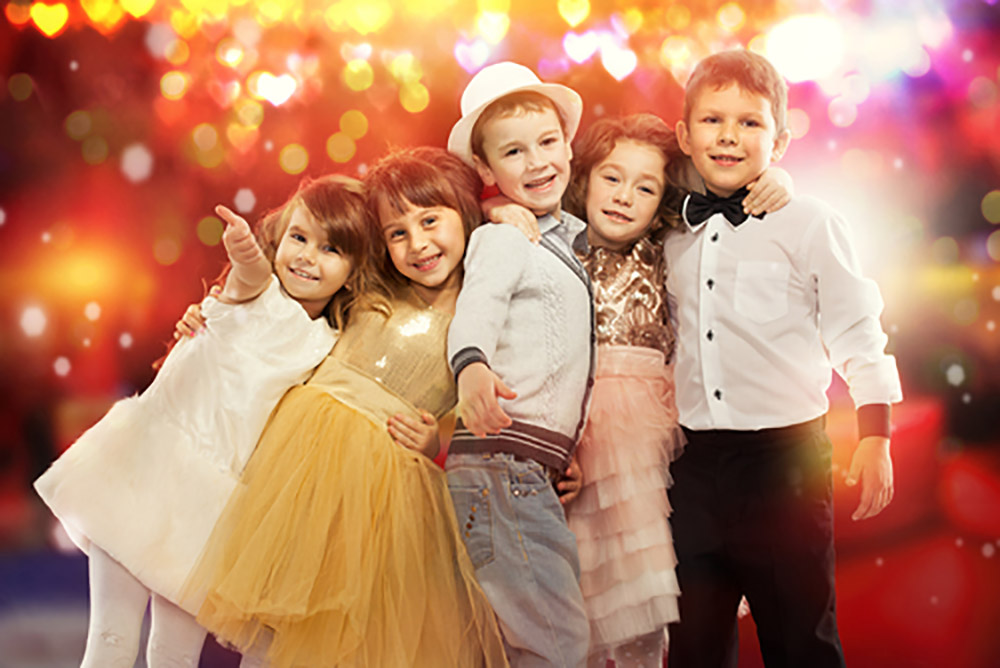 ---
Prepare for dusk
More often than not, a good gathering will lead from the afternoon well into the night. Don't leave your guests scrambling around in the dark – prepare for low light before they arrive by arranging various light sources before people arrive. Fairy lights and themed candles make for an ambient, relaxed setting. You may also consider installing solar lights to save electricity or the popular trend of flameless candles for safe and worry-free lighting.
---
Keep the bugs at bay
Mosquitoes thrive during summer, especially during an outdoor christmas party– keep them from feasting on your guest's skin by placing citronella candles or coils in various places around the garden. Just remember to make sure they're placed far from little fingers!
Also, let's not forget that there is a world-wide pandemic taking place out there. So, let's stay Covid safe as well by placing sanitation stations around the party area and keeping guests outdoors to mingle as it allows for better social distancing. Although our numbers are down and that is great, we don't want anyone taking home anything but gifts and great memories.
Check here for the latest Covid-19 Updates.
Bonus Tip: Contact US for your outdoor christmas party!
Pillinger's Hiring Services has nearly 40 years of experience in turning any space into a party space, making the mundane spectacular, creating atmosphere out of nowhere. We love it, it is our pride and joy to help turn any event into one to remember. We have everything you need, Australian manufactured products that are of the highest quality. For Marquees, dancefloors, pool covers, catering equipment, seating, lighting, sound and so much more, contact us now or view these items in our Product Catalogue now. We hope to hear from you, Merry Christmas and Happy Holidays.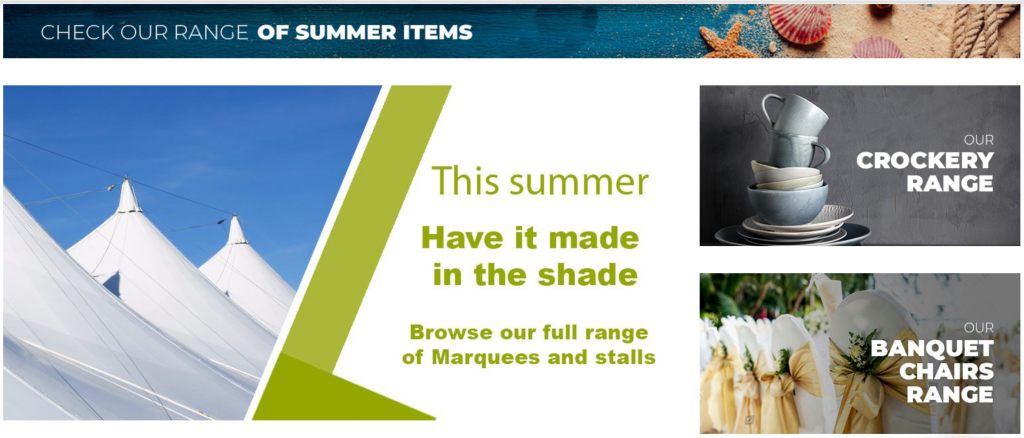 ---
Want to see more articles like this?
Like us on Facebook to get the most current party hacks, tips and tricks.