5 Essential Tips for Decorating Your Wedding.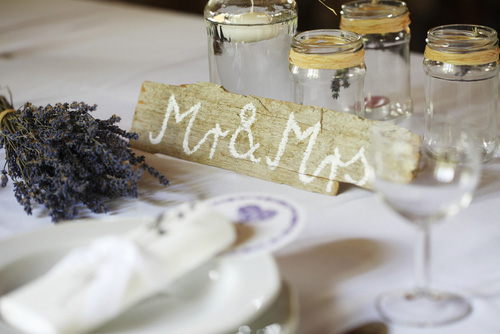 When planning your wedding there is plenty you need to think about. From where to host your big day to how your guests will get from the ceremony to reception - and everything in between. It can be tempting to start dreaming early on about things like lighting, table centrepieces and colour palettes. But before you do, there are some key elements to take into consideration.
Here is a helpful list of the top questions to answer before finalising your wedding day decisions.
---
1. Will you have one location, or two?
Have you thought about hosting both your ceremony and reception in the one place? Not only does this eliminate traveling between two places, but it often means you have more freedom in planning the timing of your day. You won't need large gaps to transport everyone from one place to another. And you won't need to give time to organising transport, either.
With everything in one location, you can save time and streamline your decorating. Whether you hire a wedding planner to organise the decoration for you, or you go for a DIY approach, decorating one location has to be easier than two! Use statement pieces, unique colours and lighting, or strategic pieces of furniture to separate the ceremony and reception areas, or the cocktail and canapes area from the dinner setting.
---
2. Outdoor setting, or indoors?
When choosing the date and location there is one thing you absolutely must consider first: the season of your big day and the type of wedding that allows. If the location you have your heart set on only suits an outdoor setting, is there sufficient shade for a hot summers day? Does the venue have outdoor heating facilities such as a bonfire or outdoor heaters for winter?
If you want the best of both worlds, consider a marquee with a full or partial clear ceiling and walls - allowing you to enjoy the elements of the great outdoors while being protected from any weather.
The second thing to consider is the decorations. Does the setting speak for itself, needing little more than some fairy lights, floral arrangements and dance floor? Or is it a total blank space, allowing you to create a completely unique concept that reflects you as a couple?
When decorating a blank space such as a marquee or hall, choose items that instantly create a feeling of wedding luxury. Think soft fairy lights strung across the ceiling, classic tiffany chairs, statement table centrepieces, and an abundance of flowers and greenery.
---
3. Do you want space for a dance floor?
Weddings are a fabulous excuse to let down your hair and have a boogie. But some enjoy it more than others. And that is why you need to think about how much space you might need for the all-important dance floor - if any at all.
The venue you choose may have room enough for a dance floor. However if you've chosen an outdoor or marquee wedding, ensure there is an adequately spaced, safe and reasonably flat area for your first dance.
A good solution for uneven ground or backyard weddings where a pool takes up extra space is a professionally erected dance floor. These dance floors can come in a range of materials and styles, to be raised like a stage, erected over pools, or put flat on the ground.
---
4. How should you plan the table layout?
What is the one thing a couple always does at their wedding? They walk around the tables to say a friendly 'Hello!' to all of their guests. How many weddings have you been to where the tables are squished together, leaving barely any room to get in and out, let alone walk around freely?
When planning the shape, size and layout of your tables at your reception space, consider how much room you need. If you have any elderly guests on the list, consider will they need space for a wheelchair or walker to get to their seat? Can they be seated close to the entrance?
What about accommodating children at your wedding–is there space near their table for them to play? Whether you opt for long tables placed together, or round tables scattered around the room, ensure you've thought about who needs to get where and when.
A great rule of thumb is to arrange your tables in a general U shape, with the bridal table at the top and the bar and music at the other end. This will ensure extra space to move in the middle, no one has a bad seat, and even better, no one is seated right next to the music where it might get too loud!
---
5. Will you make an entrance?
How do you want to enter your reception? Will you stroll in from the ceremony alongside your guests, champagne in hand? Or perhaps you want to make an entrance following a romantic photoshoot? Deciding the style of celebration you prefer will have an impact on the decor of your reception room.
If you like the idea of a little bit of luxury and want to make your guests feel special too, consider laying out a red carpet entrance. If whimsical romance is your style, a flower-filled archway also makes for a beautiful entryway. Or if you find yourself throwing an outdoor wedding, an arch alter backdrop could double as your entrance to the reception venue - your guests following you through straight after the ceremony!
Whatever style wedding you are dreaming of, considering logistics and space first is an absolute must.
You don't necessarily need to compromise on those hanging planter boxes, or the long tables with church pews your heart is set on. But thinking about your space and how they will fit in with your day will make the rest of your planning decisions that much easier.
Get the big decisions out of the way first, and you can start dreaming all you want over table settings and in season flowers!
For further advice on wedding decorations and planning, or to download our complete wedding guide please click here. Pillingers specialises in wedding hire, everything from large marquees and flooring to cutlery and table centrepieces.