Your 5 step guide to wedding entertainment and music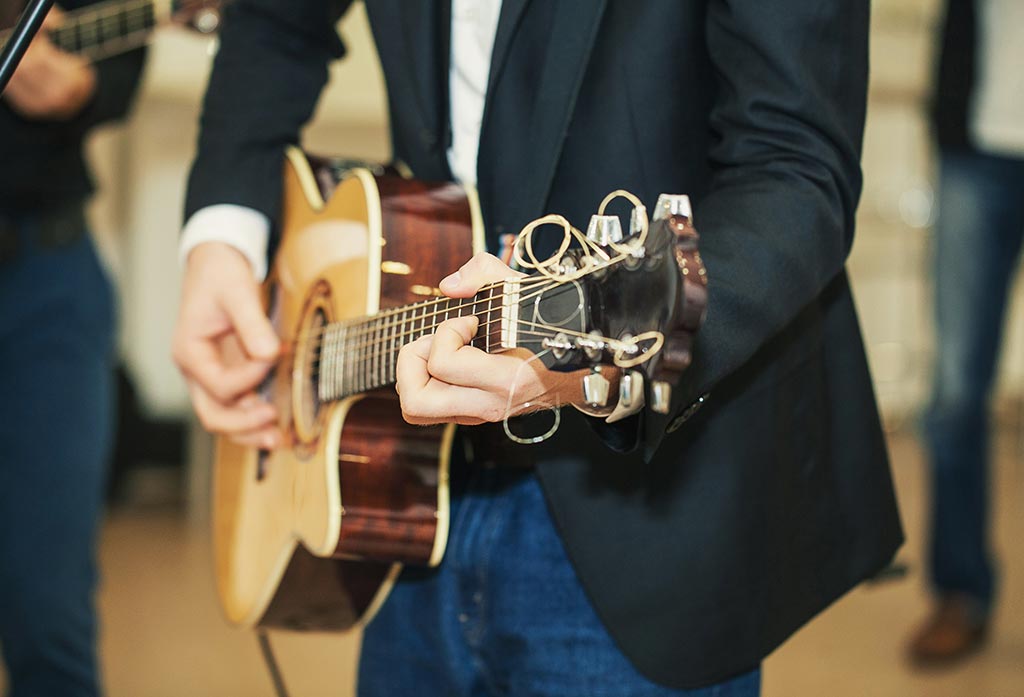 What mood do you want at your wedding? A relaxed affair with soft acoustic or blues music playing in the background? Or do you want it to be a big, happy celebration with a live rock or pop band that gets everyone in the mood to dance? Or maybe you want a bit of both.
---
When choosing what style of music you want at your wedding you need to consider a few things:
The size of wedding

The mood

How you want it to vary from ceremony to reception

Budget
Many couples will opt to have live music, whether a string quartet or acoustic duet for the ceremony and then a DJ or playlist for the reception when they want their favourite pop songs played - and to save a bit of money. Alternatively, you could choose to have particular songs played with a recording at your ceremony and then have a full live band at the reception.
---
Now for choosing the actual songs. Here is quick guide for ceremony songs:
A wedding ceremony usually has five main pieces of music:
Prelude - played while your guests take their seats before the ceremony starts
Procession - played as the bride and her bridesmaids enter. You can choose to have one piece of music for the bridesmaids with a pause before a new piece for the entrance of the bride
Ceremony - You might choose to have a string quartet, a choir or soloist to play at different points during the nuptials
Recession - the joyful music to be played at the end of the ceremony
Postlude - This is usually an upbeat piece of music that continues playing as guests all leave the ceremony after the newlyweds
Some things to consider when choosing music for the ceremony:
The style of ceremony you want - religious, outdoors, formal
The setting of your ceremony
How many songs you need to cover the ceremony - this will include the number of guests to be seated, how long the ceremony will last, any special cultural inclusions
Will you have a main instrument for your ceremony music?
Run through your music run a few weeks or a month before the ceremony to give yourselves time to add or remove any songs as needed
Finally, when selecting songs to play throughout the day and the reception, here are a few things to consider:
Talk to one another about what makes a song meaningful to you - is it the lyrics, or association with a memory that makes a song important to you?
Give yourselves plenty of time to choose music - about 6 months is a good place to start, giving you time to revisit the playlist before your wedding day
Begin with your existing music collection - a perfect song is a very personal decision
Break up the playlist into the different sections of the day to make it a little less daunting - ceremony, cocktail hour, dinner, dancing
this helpful article on Beaucoup gives some good examples of songs for traditional, most popular and modern song choices.
---
Planning your wedding?