8 Ways To Pull Off Your Perfect Wedding On A Budget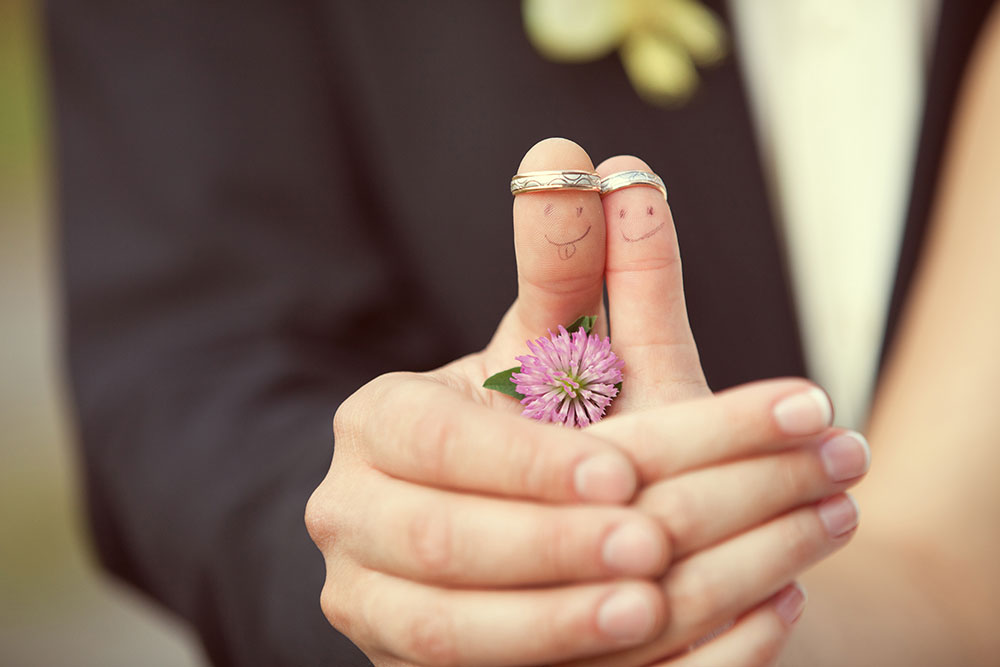 Every bride has a vision for her perfect wedding in mind.
You may already have planned your ceremony and reception down to the schedule, venue and decoration colour palette; or you could be in the beginning stages with only a vague idea for your theme or location.
Whatever stage of planning you are at, we're here to help.
These eight insightful tips can help you make the most out of your chosen budget; ensuring you get to enjoy the wedding of your dreams without breaking the bank.
So how can you save money without compromising on the details you want?
---
Have you thought about renting your dress?
If your heart is set on a luxurious dress but your budget doesn't look so generous, there are places out there that allow you to rent your perfect dress.
Co-founder of US based gown rental company Get The Gown, Jessica Coane says that wedding dresses are only supposed to be worn once. "We allow brides to wear over $10,000 worth of wedding gowns for only a fraction of the retail cost. It's a bad investment to buy one."
When visiting bridal boutiques in your area, ask about a rental service. You can try the dress before you rent, ensuring the perfect fit and no surprises on the day. This same rule applies for bridesmaids dresses and suits for the groomsmen.
---
Take a chance on a newer vendor
Wedding vendors become renowned for their service through years of experience delivering the perfect product. We choose them because we know they are good at what they do.
This doesn't mean that you can't find a vendor newer to the market who provides an excellent service. Up and coming vendors, take caterers as an example, provide delicious offerings at very competitive prices. The newer the company, the more likely they are to be flexible in their offering too, often making it easier for you to design and dictate what you want.
Jessica, who had a destination wedding in Miami in November 2014, chose a French chef who had recently started a catering business; "We were his first wedding but guests were constantly sneaking into the kitchen to get his card!"
This same philosophy applies for pastry chefs making your cake, photographers taking snaps on the day, videographers and wedding planners.
---
Go with a venue that will allow external vendors
Imagine finding the perfect venue and the perfect caterer separately, only to find out that you will be forced to use one of the venue's chosen suppliers.
Without a choice of vendors, prices are likely to be high and the range of options smaller. With a venue that's open to your ideas and external vendors, you have free reign to DIY as much or as little as you want; and to bring in lower cost suppliers as you go.
---
Choose the right flowers and florist
Use flowers that are in season to keep procurement and transport costs down. Even choose a florist who provides package deals to keep on budget with no hidden costs. This option is especially cost effective if you're using flowers for decoration at reception, too.
---
Purchase your own alcohol
Rather than paying fees for catering companies to provide retail-priced drinks, bulk-buy your tipple to save money. Take note; you will need to confirm this is ok with your venue first.
---
Use statement centrepieces
Choose either fewer larger pieces like vases or candelabra, or more smaller, DIY'd pieces such as jar candles or recycled tins as vases.
Rachel Uys, owner of Sydney Floral Studio Lavande Designs, recommends creating statement centrepieces staying seasonal and flexible with flower choice. Big, bold blooms such as hydrangeas and peonies make a statement and you need less to fill a vase. "Or use a mass of inexpensive flowers as a centrepiece. Carnations are available in incredible colour choices and if a single variety is used and massed together they can look luxurious and almost unrecognisable with their ruffled look." She also recommends using potted colour with mismatched vessels found at garage sales or op-shops. "For a garden-style wedding create an unusual centrepiece trio of potted colour - lavender, African violets and cyclamen can be striking and unusual."
---
Double your table decorations as your wedding favours
Instead of paying more money for beautiful favours, why not double up with your table decorations.
How do you do this?
With a little forward thinking and planning, create beautiful herb pots as your centrepieces. Plant and nurture herbs to grow in small pots a few months ahead of your wedding. This creates a growing garden to serve as a reminder of your big day approaching. Keep your garden growing by asking guests to take them home as a sustainable gift. If you're stuck for ideas, Basil, Rosemary and Thyme always work well.
Similarly, set aside a day with your bridal party, parents or close friends to make jars of jam, honey or chutney. When placed between greenery on the tables they create a bespoke look, doubling as delicious favours for guests to take home at the end of the day.
---
If you or someone you know is creative, use those skills to your advantage!
Are you good at design or drawing? Make your own invites, thank you cards, place cards and menus. Jessica, who got married in November 2014, honed in on her creative side and designed her own simple, elegant stationery. "The local printer's fee was negligible in comparison to retail", she says.
Similarly, if any of your family or friends can sew, paint, play music or bake, why not take advantage? A simple thank you bunch of flowers or small gift in return for their work will save you money and ensure your wedding is filled with sentimental creativity too.
To keep your look luxe and refined, choose simple colour schemes like gold, silver, white or single colour features.
For more clever advice on planning your perfect wedding, as well as all of your hire needs, contact wedding planner Nathalie from Pillingers Hire.
---
Planning Your Wedding?