Australia Day Events 2017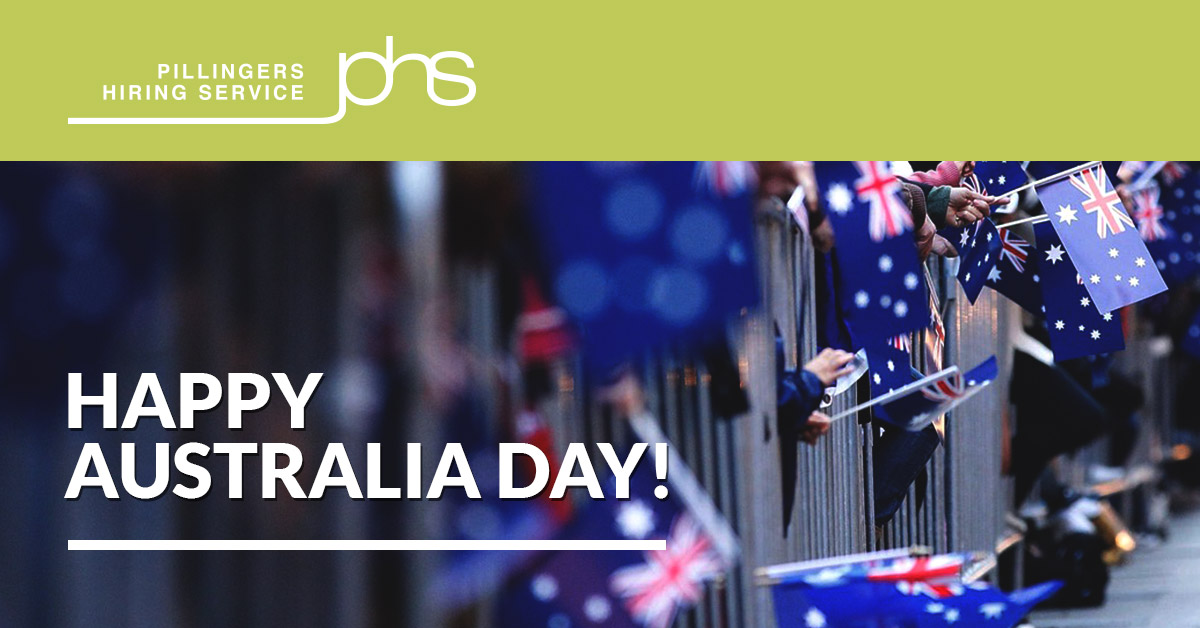 Australia Day Event Hire
While the Australia Day, January 26th, was originally a day to commemorate the landing of the first fleet from Britain in 1788, it has transformed into a day of national pride reflecting and celebrating on the diversity of cultures that makes this island nation what it is. Pillingers Hire joins the celebration with pride. Here is a snapshot of some the great events around Sydney you can join in on this Australia Day.
---
Australia Day Big Breakfast
With a big day of events ahead you'll need a good breakfast to get you through the day. Dee Why Beach is hosting the Australia Day Big Breakfast. While supporting local community groups, you can eat your fill at the barbeque breakfast and then stay on for all the fun that's organised. There'll be live music, raffles and a car and bike show. Feeling competitive? Why not take part in the thong throwing competition and test your arm out? Waterslides and rides are on offer or if you want to try something different you can hop on a camel ride. Information and directions are on the event website.
---
Yabun
Established in 2001 and held on the traditional lands of the Gadigal people, Yabun (which translates from Gadigal language as 'music to a beat') is festival to recognise the cultures of Aboriginal and Torres Strait Islanders. As well as live music performances throughout the day by acts like Kev Carmody, Rochelle Pit and Vic Simms, there are also market stalls with jewellery, clothing, arts and crafts, panel discussions, a Corroboree Ground and kid's activities and workshops. The event celebrates the survival of indigenous culture. Directions and information are on the Yabun website.
---
The Hottest 100
A less formal event than some others on Australia Day, but an institution nonetheless. Triple J is the national broadcaster's youth radio station. Every year they put the call out to their listeners to vote for their favourite songs of the past year. On January 26th, they countdown from 100 to 1 live. As they countdown has grown in popularity so too has the 'Hottest 100 barbecue'. Listeners hold a barbecue at their home and listen to the countdown and call into the radio station to share their fun. This year the countdown is partnering with the Australian Indigenous Mentoring Experience (AIME) to raise money for Indigenous education programs. Find out more here.
---
Darling Harbour Children's Festival
Ever wanted to see one of Australia's most popular musical exports? Well your kids might enjoy it more than you will. The Wiggles will be putting on their 'Hot Potato' like nobody's watching live show as part of the Children's Festival in Darling Harbour. They promise to have you up on your feet and dancing. This kicks of a day full of shows and activities that include circus acts, Bob the Builder and Giggle and Hoot.
As well as the Children's Festival, Darling Harbour will also host a range of other events this Australia Day. You can join the Lord Mayor in welcoming the newest Australian citizens with the national anthem, compete in the wife carrying, watermelon eating or (yet another) thong throwing competition.
---
Australia Day Spectacular
The day of events culminates in the Australia Day spectacular in Darling Harbour. The NSW Australian of the year and new Australian citizens will be speaking. The harbour will full of activity with a boat parade and dragon boat racing. Live music including a performance by Hot Dub Time Machine will have you dancing. This is all capped off with the Wuruniri Music and Dance Group performing the Indigenous welcome song before the fireworks and light show illuminate the sky above.
---
Ausfest
AUSFEST is a free two-day festival across three sites with a huge line up of entertainment. Proudly presented by Sutherland Shire Council, in celebration of the 20 year anniversary of Council's much loved Australia Day event. If you are in the area please check out and enjoy any or all of these Ausfest Events.
Randwick City Council hosts free family activities at Coogee Beach and Little Bay to celebrate Australia Day.
---
Waterslide at Coogee Bay
From 10am to 2pm, splash and slide your way into Australia Day on the free waterslides at Goldstein Reserve, Coogee Beach. Bring the family and come and enjoy a number of water slides and inflatable amusements.
To ensure everyone has a safe and enjoyable Australia Day, alcohol is not permitted in the Coogee and Clovelly beachside areas.
The total alcohol ban applies for the duration of Australia Day and is enforced by NSW Police. For more information see Alcohol restrictions or download the alcohol restrictions map PDF, 319.46 KB
---
Bush Dancing
Pack your picnic blanket and celebrate our national day at this beautiful coastal location. From 12pm to 2pm, a free Aussie BBQ will be supplied in addition to live music, bush dancing lessons, native reptile and animals display, and Australian art and craft activities for children.
Australia Day is full of celebration and fun all over the country. Planning an event? Pillingers can help you out with event hire.