How do you choose the perfect bridal bouquet?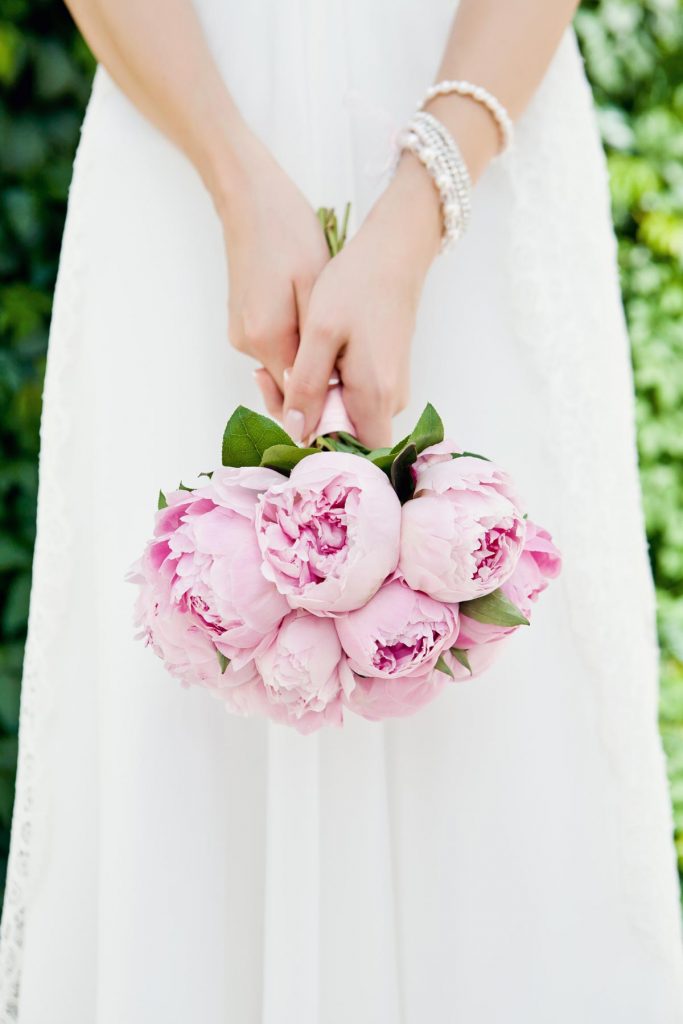 How to choose the perfect bridal bouquet? There are so many things to consider - the dress, the venue decorations, your fiancé's outfit - when choosing the right flowers to carry on your wedding day. Luckily, florists are professionals who do this everyday, and usually have an excellent eye for selecting a bunch that perfectly suits you.
---
Things to remember when choosing your flowers:
The dress
Make sure you've picked your dress before your bouquet. Take a picture of your dress to show the florist so they can design a bouquet that fits in. The bouquet shouldn't clash with the dress shape, frame or colour. The most important thing is that your bouquet works with your dress.
Think Seasonal
Always choose flowers that are in season. This ensures you'll have fresh, vibrant flowers, and you'll likely save money as there are an abundance available.
Shape and size of the bouquet
It's important to consider that the size and shape of your bouquet suits your body shape and size. As a rule of thumb, make sure your bouquet is at least an inch narrower than your hips. If it's too small it will make your hips look bigger, but if too large, it will drown you out. Also, consider the height of your husband - if he's shorter or the same height as you, ensure your bouquet doesn't elongate you in any way.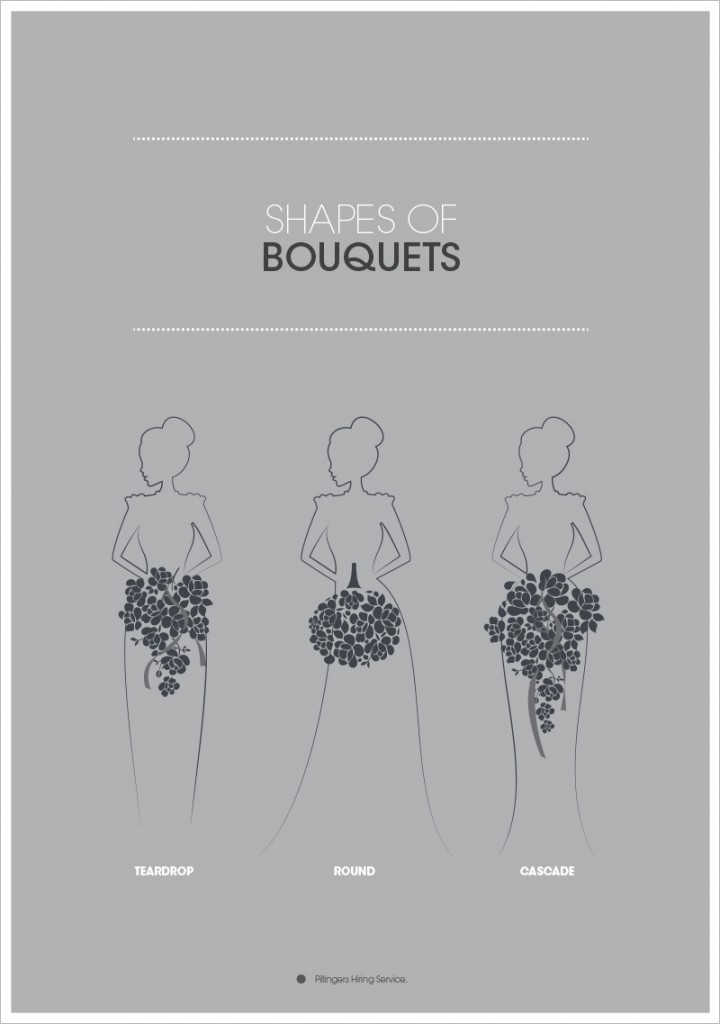 Be Comfortable
When choosing the size and shape of your bouquet, make sure you'll be comfortable - you will be carrying it around all day after all. Make sure it's fairly easy to hold and isn't too heavy.
Hot tip! Don't forget to ask your florist for advice, they sees brides day in day out!
---
Planning your wedding?