Choosing the Right Event Hire Company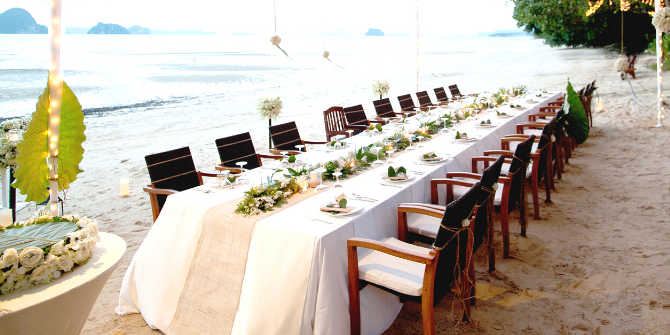 Special Events
are called just that because that is what you hope they will be, special. When it all goes right it will not only be great on the day but can be a memory that you'll cherish for years to come. The thing is though, without careful thought and planning, your special day may not live up to your expectations. One step to help relieve the stress of putting it all together is to investigate the possibility of using party or event hire services. Here are a few tips on how to choose the best event hire to help make your event perfect.
Crunch the Numbers
Before trying to find the perfect event hire partner, you'll need to think a few things through. How many people are coming? Do they all need seats or can some stand? Having the party outside? Will you need a marquee or some other type of cover? These are just a sample of the things you need to consider. But you should definitely consider them. Having all of this information will make dealing with an event hire company easier for both you and them. The devil is in the detail. Then there are always the other numbers you may not want to think of: Cost. Set yourself a budget as a guide to what you want to spend. It's easy for it to all get a bit out of control once you get caught up in the fun of planning. While it sounds mind numbingly boring, a spreadsheet can be a great way to keep track of plans and budget. Once you have some idea it's time to start looking.
Check Out the Competition
There will be a lot of options available to you. A quick Google search will reveal very quickly the local hire businesses you have to choose from. There might be a lot, but don't let it overwhelm you. You can narrow the search by putting more detail, like the area that the party will be in, in your search. Remember the numbers you crunched? A quick scan of a website should let you know if they have the capacity to match your event numbers. Get a feel for them from their website and create a shortlist.
What's my Scene?
So, you've done the boring bit and counted people, chairs, and pennies. Now it's time to do the fun part and actually, plan a party. Does your event have a theme or do you have a particular style that you want to express? Are you looking for casual or sophisticated? Do you want matching crockery, cutlery and table settings? Are you looking for something unique? Once you have all this in mind you can narrow down the shortlist. Check the range of products available and see if it matches with what you hoped for. If they don't fit with how you want your occasion to look, then move on to somebody who does.
Embrace Your Inner Stalker
Don't panic. It's not as bad as it sounds. A helpful step to help you in your decision is to check out what past clients have to say. Whether it's Yelp, Google or Facebook reviews, there's usually a wealth of feedback from people that have dealt with businesses before. Remember to be savvy with the reviews though. The first one might be a one star or a five star. Dig deeper, read a few reviews and get an understanding of the general consensus. Consider the things that are important to you when reading the reviews too. What you want from a party may be different to others, so bear that in mind. The great thing about the internet is that people don't seem to hold back. You will get a pretty clear picture of what the hire company is like.
Hopefully following these steps will lead us to work with us at Pillingers Hire. And yes, we're happy for you to stalk us on Facebook.