Corporate Event Team Building Tips for 2014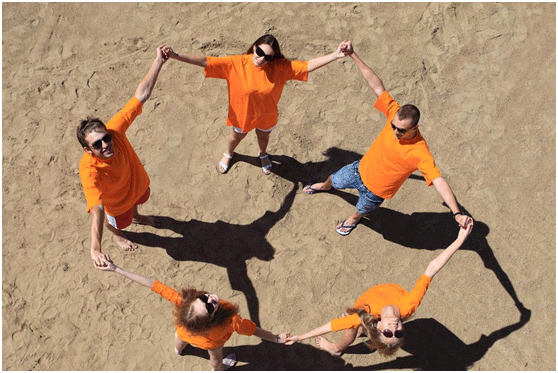 How to communicate with your team effectively
Leading a group of diverse employees can be a struggle if you haven't engaged them with team-building exercises. If you find that your team are butting heads or just generally not getting the most out of their time at work, you may find that taking some time out of the day – or, if you're so inclined, a whole day or weekend away from the office – to loosen up and break the ice will be beneficial to office productivity in the future.
Whether you organise a weekend retreat or an event outside of the office, you can use the following activities to unite your group, develop strengths and address weaknesses within the team.
---
The Ice Breaker – Paper Planes
This one is best in a medium-to-large group – let's say ten people or more. Each person takes a piece of paper, lists their name and three things about them (hobbies, interesting facts about them, whatever), then folds the paper into a paper plane. After everyone has made their plane, get them to throw them around the room, and when one lands near them, throw it again. Do this for about a minute, everyone picks up the paper plane nearest to them, unfolds it then finds the person to whom the plane belongs. This is whom you will introduce to the rest of the group.
---
Team Building – Watch Your Back
With an even number of people, form pairs and make each pair of people stand back-to-back. Get each pair to "lock" themselves by their elbows and place their hands in front of their stomach. Draw a start and finish line and line up the pairs at the start line. At the blow of the whistle, each pair – still in their "locked" position – has to move forwards to the finish line. The first pair across the finish line wins.
---
Building Interdependence and Trust – Mine Field
This game is best played outdoors in a large clear space – such as a park or sports oval. Set up a "mine field" with chairs, balls, cones, boxes, or other objects that could potentially act as an obstacle and trip someone up – but make sure you leave enough space between the objects for someone to walk through. This is another game played in pairs: one person is the 'mine walker' – they are blindfolded and not allowed to talk. The mine walker's partner must stay outside the mine field and give them verbal directions to walk safely from one side of the field to the other without stepping on a "mine". If they happen to hit an obstacle, the mine walker has to start from the beginning.
---
If you enjoyed this post, you may also enjoy reading: "How to Organise the Perfect Corporate Event Party"