Film, Fun & Family, Oh My! Sydney's Best Festivals this Weekend | Pillingers Hire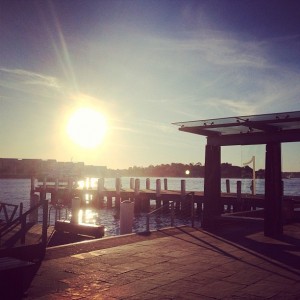 Sydney Festival Weekend Roundup
It's the long weekend and Sydney is abuzz with a bunch of exciting events. Pillingers is privileged to be a part of so much of this Labour Day Weekend fun we've decided it's about time to start of our Weekend Festival Round Up; a chance to give all our readers the low-down on what's happening in and around Sydney every weekend.
---
Food Art & Film at King Street Wharf
For the month of October, King Street Wharf is combining three of Sydney's favourite things – food, film and art – into a celebration to delight all your senses. The Food aspect of the festival includes a specially curated menu for Good Food Month from venues including Cargo Bar, George's Mediterranean Bar & Grill, The Loft, Wharf Teppenyaki and more. With meal prices starting at $30 per person, your ticket also includes a complimentary drink and a ticket to the Foodie Films outdoor cinema. Every Thursday and Friday a different foodie-themed film is screened – this week it's Julie and Julia and Cloudy with a Chance of Meatballs. You'll find the schedule for the rest of the month here: (http://kingstreetwharf.com.au/whats-on/events/food-art-films-by-the-wharf). Seating for the outdoor cinema is limited to the first 100 patrons, so be quick! Finally, after enjoying a good film, be sure to check out the Pop Up Gallery on the wharf, a joint venture by Arts Brookfield and Platform72 Gallery. The display features a myriad of works including paintings, sculptures and everyday items adapted into works of art, such as porcelain and crochet succulents and silk scarves hand-dyed using vegetable dyes. You'll be sure to find something to enjoy, so make sure you make it down to the wharf before the festival ends.
Food Art & Film
King Street Wharf, Darling Harbour
From 1 – 31 October 2013
For more information on Food on the Wharf, please visit the King Street Wharf website (http://kingstreetwharf.com.au/whats-on/events/food-art-films-by-the-wharf)
The Outdoor Cinema is located on the Promenade, south of Cargo Bar. Its opening hours are from 7pm for an 8pm screening every Thursday and Friday in October.
The Pop Up Gallery is located on the Promenade, next to George's Mediterranean Bar & Grill. It is open daily in October.
---
Lebanon Carnival at Darling Harbour
One thing we're especially excited for this weekend is the Lebanon Carnival. Presented by The Cedars of Lebanon Folkloric Group, the Lebanon Carnival is an annual showcase of Lebanese cultural history and contemporary influences through music and dance. A highlight of the celebrations is the dabke performance, a folk dance that is generally performed at weddings and joyous occasions. The name literally translates from Arabic to "stamping of the feet", so we're sure that it's a dance that will get everyone embracing the culture and having a go. Dabke aside, the carnival will feature even more dancing, singers, food, art and crafts. Running from 11am to 6pm, the carnival is expected to reach crowds of up to 8000 people. Best of all, entry is free! What better way to spend this wonderful Spring long weekend!
For more information on the carnival, please visit The Cedars of Lebanon Folkloric Group website. http://www.cedarsoflebanonfg.com/home.htm
The Lebanon Carnival
Harbourside Ampitheatre, Darling Harbour
11am – 5pm, Sunday October 6