Get Appy For Your Wedding Day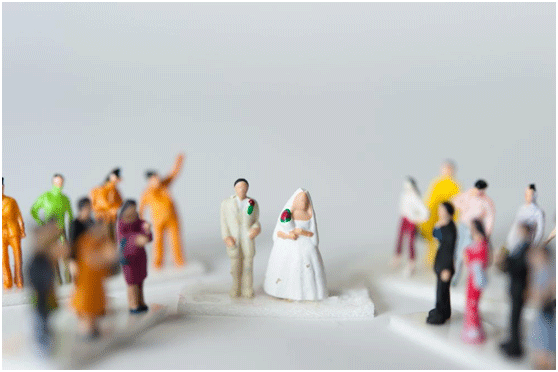 4 Must-Have Apps for the Digital Wedding Planner
What good is a smartphone if it can't organise your entire life for you? These days, Siri is one of our closest comrades, organising meetings, looking up Thai restaurants and reminding you when your nephew's birthday party is. Now, your smartphone can help you with your big day so that you can ditch the bulky binders and keep on track with ease.
Here are a few of our favourite wedding apps and websites we've been loving lately – what are some of yours?
---
It's getting more and more common for to-be brides and grooms to set up a website pre-wedding day – but what about a wedding social network? Appy Couple is exactly that: guests can download the app, which is customised to suit your wedding style, and are met with all the appropriate wedding information at their fingertips. They can learn more about the proceedings of the big day, how exactly the big day came to be, share photos, message other guests in-app, and more.
---
SimplyUs is such a simple concept that we're baffled that it hasn't been done a lot earlier. It's an app with a shared calendar (that you can sync with other calendar programs, such as iCal) and shared to-do lists between you and your partner. What does this mean for you? In your busy schedule, it may be difficult to coordinate a day for you to both meet up with the cake maker, or remember when you were meant to visit the tailor. Don't limit its use to the wedding day – SimplyUs is great for organising your entire life ahead with your significant other.
---
When you stack up all of the possible tasks that you have to do in order to prepare yourself and your partner for your impending nuptials, the pile of tasks can loom over you like a giant Jenga tower, about to come crashing down at any given moment. Instead, WeddingHappy makes wedding planning fun – giving you two tasks to complete at a time, rewarding you with achievements and tracking your progress along the way.
---
Simple, streamlined wedding registries are hard to come by, but we're willing to let you in on a secret – Thankful is the best one, combining ease-of-use with beautiful design. Want to list gifts from multiple stores? Easy. Want to keep track of who has bought what for ease of thank-you note writing later on? Done. Skip dealing with pushy department store clerks and be thankful for Thankful.
---
Enjoyed this post? You may also like reading "Pillingers Picks: The 5 Best Wedding Blogs"