Gowning the groom (And the rest of the bridal party)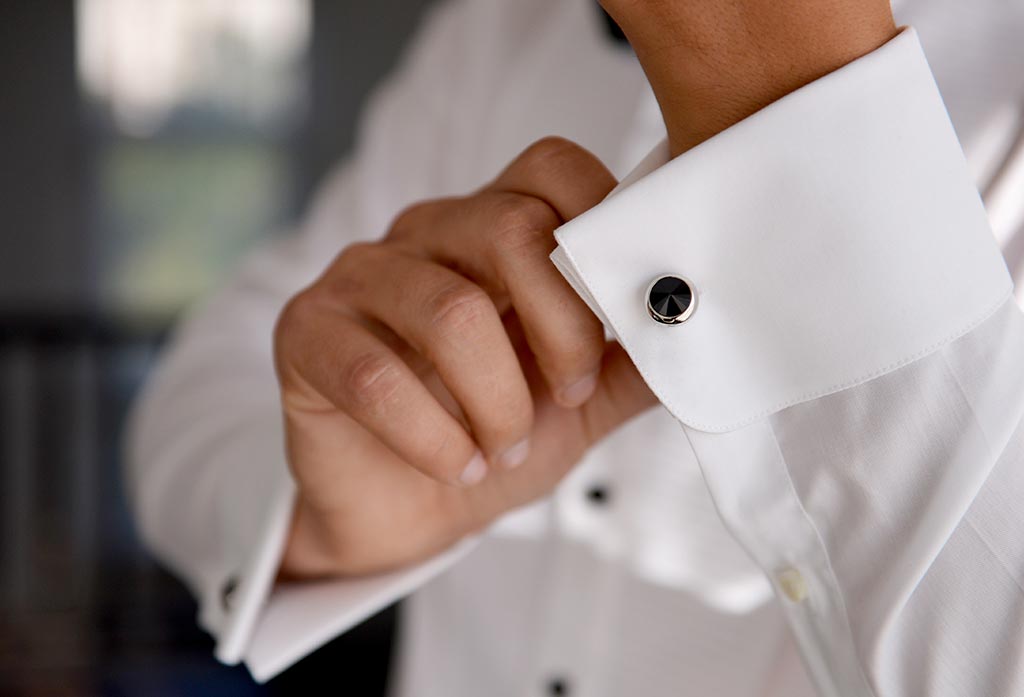 The most important person on your wedding day, aside from the bride, is of course the groom. You spend months looking for the perfect dress, so why not spend as much time focused on the groom's outfit?
Too often brides spend so long finding their own dress, and planning the flowers and venue decorations, that the groom's outfit gets left to last. This often results in an ill-fitting suit, or an outfit that doesn't fit with the rest of your theme.
If you're having a vintage wedding, make sure he is dressed in a dapper suit and bowtie that suits the theme. If you're having a beach wedding and the bride is wearing soleless sandals, don't make your groom wear black laceups!
Your groom is going to be front and centre alongside you, so he needs to look the part!
---
Our top tips for styling your groom:
Fit with the style of your wedding - don't forget about his outfit when you're focusing on styling the venue
Buy rather than rent - an ill-fitting suit leaves a lot to be desired. Instead have your fiancé properly measured and fitted, whether he's wearing a tux or chinos and a shirt
Have the suit tailored to fit your fiancé perfectly. It will last a lifetime and look fantastic
Stay true to his style - whether than means wearing his favourite DC sneakers, suspenders, bright socks, a bow tie or no tie at all
Add stylish cuff links - these can even be given to the groomsmen as gifts
---
What about the rest of the bridal party?
Next in line of importance are the bridesmaids and groomsmen. When searching for outfit inspiration and styling your groom, be sure to consider how the groomsmen will look. Do you want the groomsmen to be dressed the same as the groom, or a slight variation with different coloured shirts, ties or vests? And don't forget to consider the groomsmen's outfits when searching for the perfect bridesmaids dresses.
---
Some advice for finding the perfect bridesmaids dresses:
Decide what look you're going for with some online research before you go shopping, or it can get overwhelming
Start shopping early in order to make the most of sales periods and get the best deal
Decide on your budget and share it with your bridesmaids so that you're all on the same page
If you have a large bridal party, start the search with your maid of honour and mother only before bringing the whole party along to try the chosen dresses
Think about the skin tone of your bridesmaids when selecting a colour - you don't want your bridesmaids to look washed out in the photos
Be flexible, allowing your bridesmaids input into the styles that suit them, but remember it's your day, so you have the final say
---
Last, but definitely not least, don't forget about your undergarments!
You not only want to feel beautiful on your wedding day, but you want to be prepared. Wearing a white dress, perhaps strapless or open backed, means that you can't just pull on any old underwear. Be sure to get a proper bra fitting at a department store and to purchase comfortable, suitable underwear. You want to be wearing nice underwear, but having straps and visible underpants lines is more important.
---
Planning your wedding?