Hosting Your Very Own Triple J Hottest 100 Listening Party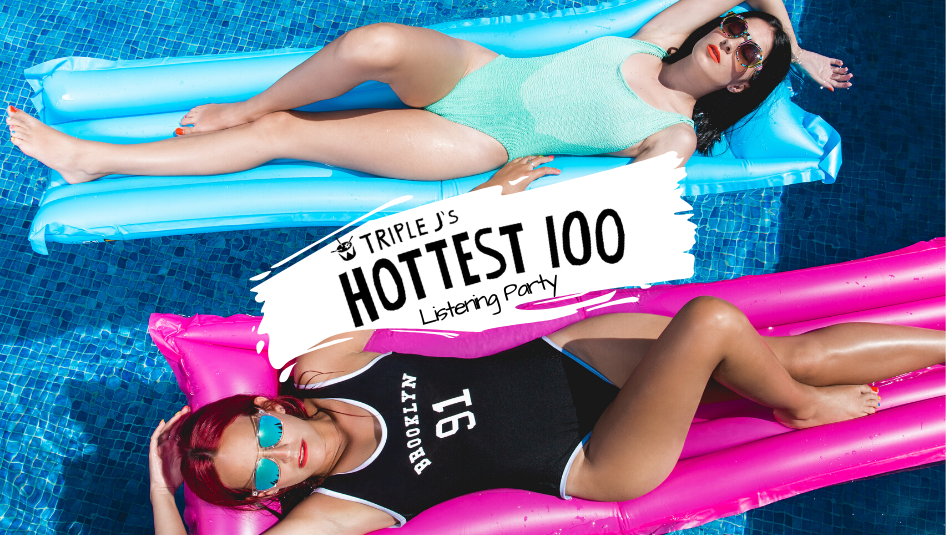 Let's face it, so far summer hasn't been a winner this year. With bushfires ¬and threats of international chaos, the best part of our year is slipping away with not much to show for it. Here's your chance to turn it around – a Triple J Hottest 100 listening party.
Picture this. A hot summer afternoon, ice cold beer, sangers, chips and dips, friends lolling on illuminated lounges that are, well, lit – all to the soundtrack of your favourite beats from 2019.
The Triple J Hottest 100 is well, iconic. There's no better Australian way to pass a summer's day than listening to the hottest countdown of the year with your friends.
1. Get your invites out
Call your mates now and spread the word. The Triple J Hottest 100 takes place on Saturday, January 25. There's not long to go.
2. Choose a super hot location
Whether it's a house party or a backyard bbq, the location has to be hot…and that means it has to look good.
Want to go all out? May we suggest some items from our illuminated furniture line – we stock a wide range of options, from beanbag lounge style to benches and armchairs. If you're planning to take it into the night for a hottest 100 after party, nothing lights up the night like glowing furniture.
Now that your decor is set, we'll need to tick a major MUST HAVE off the list... a pool. A Triple J Hottest 100 Party absolute must, is a pool, because nothing says hot quite like a pool. Float around on an array of blow-ups, flamingos, unicorns, a pizza, whatever you're into.
If you don't have a pool and neither does your best mate, don't worry. Grab an inflatable and proceed with your Hottest 100 party planning.
3. Grill those sangers
No sushi or canapés here. It's pretty simple actually, the Triple J Hottest 100 calls for sizzling sangers, cooked on a BBQ (or in the kitchen if there's a fire ban – be sure to check), topped with a splash of tomato sauce and BEER. Your beer must be ice cold – jam some fresh ice into the esky or the bathtub, and toss any extra cubes into the pool.
4. Blast those bangers
You can listen on the radio, online or via the Triple J app.
Download the Triple J app and hook up your mobile, or your radio, to the hottest surround system you can get your hands on.
Chances are you'll hear artists like Lizzo, Billie Eilish, Lana Del Rey, Mallrat and Kira Puru, to name a few.
Or, if this decade isn't to your liking, switch to Double J and listen to the countdown of the hottest songs from 1999 – Silverchair, The Living End, The Foo Fighters, and Killing Heidi.
5. All fun and GAMES
Run a sweep. Draw songs at random and hand them out. Each time someone's song is played, they down a shot (alcohol or soft – up to you!)
For the Hottest 100 Party, you'll need the hottest game for the hottest day. Ladies and gents' get out your slip'n'slide! Particularly speedy with a squelch of soap. Remember – no hoses so you'll need to grab a bucket. If you don't have a slip'n'slide, improvise with a tarp- you'll definitely need the dishwasher liquid for that one.
6. Turn the fun into future
Triple J is teaming up with Greening Australia to fight climate change. So get your mates to chip in a few bucks and make a mass donation.
While you're at it, don't forget to register your party for the chance to be featured on air.
How are you celebrating your Triple J Hottest 100 Party this 2020?
Whatever your plans are for the long weekend, ABC said it best… "WWPD? What would Peking Duk do? (Party. The answer is party)". And remember – for your party suggestions and equipment, contact us.