How Much Does a Wedding Cost?
We're sure you've heard it before, but we'll say it again: weddings can be expensive.
In fact, the average Australian wedding cost is nearly $36,000.
Before you jump into planning your big day and locking in venues and vendors, decide on your budget. How much can you afford? And who will be paying for what?
Traditionally, the bride's parents covered the majority of the wedding costs, however today, increasingly couples are footing the bill themselves, or sharing the cost of their wedding with both the bride's and groom's parents.
Luckily there are a few simple, effective ways to trim costs from your wedding without compromising too much on the style of day you're dreaming of. Here are our top tips:
Don't get married on a Saturday
Saturdays are the most sought after, and therefore expensive, day of the week for weddings. The venues, wedding planners, photographers, transport and even hair and makeup costs can jump just by being booked on a Saturday. Instead, have your wedding on a weekday or even on a Sunday to trim the costs. Give your guests enough notice and they will happily take the time off to be at your wedding. If they don't, do you really want them present after all?
Borrow what you can
Plenty of items at weddings are used once and once only. Before you buy anything new, think about family or friends' weddings you've been to and who might have an item you could reuse. There might be a family ring to pass down to you, a veil your sister or friend wore you can also use, vintage suitcases that make for a perfect wishing well, or a gorgeous vintage car your uncle owns that could become your wedding car on the day.
Bonus Tip: Hire what you can, this will save you time and energy as these items are set up and cleaned up for you.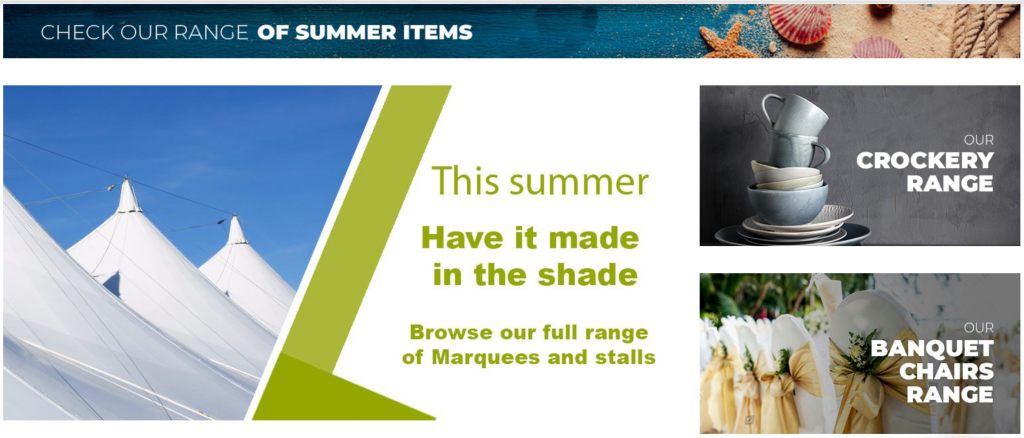 Ask for friendly favours
Before you book a vendor, think about the talents of your friends and family. You might have some crafty mates who can help make decorations or design the invitations for you. You could get big ticket items like photography or entertainment at a discount, or if they can do it as a favour, the gift you give them will likely be much less than the original cost of paying for it.
Ask for recommendations
If you book a vendor, be sure to ask your friends and family who likely have recommendations for excellent vendors they used. Wedding vendors often have partnerships or work closely with other vendors that they can recommend. You can save money by booking a venue and using their preferred photographers or hair and makeup artists as your whole package price will usually be brought down.
Do your research
Before locking in a vendor, look around and get a few quotes for the same thing. This will educate you on different prices and quality, making you better equipped to make the right decision and know when you're getting a good deal.
Sales sales sales!
The earlier you can decide on the items you want, the longer you will have, and therefore better chance of getting them on sale. Waiting to purchase items on sale will not only save you money, but you won't be rushed making decisions and choosing gifts or accessories if you know where to buy them and how much they usually cost.
Do it yourself
There are so many things you can DIY for a wedding, as long as you give yourself time. There are a whole host of websites where you can create your own invitations, blogs with DIY activities for decorations and wedding favours.
Before you allocate all of your wedding budget to the big ticket items, don't forget these unexpected wedding costs:
Marriage license
Pre-wedding beauty treatments (don't forget hair and makeup trials, manicure and pedicure, spray tan etc.) Look for deals on sites like Groupon or OurDeal.
Hens party - while traditionally the bridesmaids will cover the cost of the bride to be, if you're planning a weekend getaway hens party, you may need to pay for your own airfare or accommodation.
Day-of Stationery - place cards, menus, programs etc.
Postage - if you choose to send your 'save the date's' and wedding invitations by mail, be sure to budget for this.
Hotel room for the night before the wedding
Food on the wedding day - don't forget you and your bridesmaids will need to eat before the wedding or you'll likely starve as soon as the nerve subside and hunger strikes post-ceremony.
Lingerie to wear under your dress
Pre-wedding party dresses - for the hen's party, rehearsal dinner and day-after brunch, wear dresses you already own to save money on buying new ones.
Welcome packs - when hosting out of town guests, leave them a note, map, city attractions and schedule of events to make them feel welcome and in the loop.
Gifts - wedding favors, presents for parents and friends who've helped out.
Meal Count - Don't forget to include yourselves and your vendors in the meal count! Couples often forget to include themselves in the table count. And don't forget to supply a meal for your vendors - they will be with you for around 8 hours after all!
Hot Tip!
Don't forget to include a buffer of cash for unexpected items such as if the wedding runs overtime and you need to pay vendors over time if you need extra decorations at the last minute, unexpected guests, and last-minute beauty treatments.
The average Australian wedding may cost $36,000,
but how much should you spend on individual items? This extensive and useful budget planner from True Bride includes the average Australian cost of each item, and allows you to add in or disregard any items appropriate to your wedding.
Did you find this post useful? Why not take a look at our Complete Wedding Guide for more advice on all areas of your wedding planning journey. Also, contact our expert staff today to see what deals can be made for your special day.