NYE 2020/2021 - New Year's Eve At Home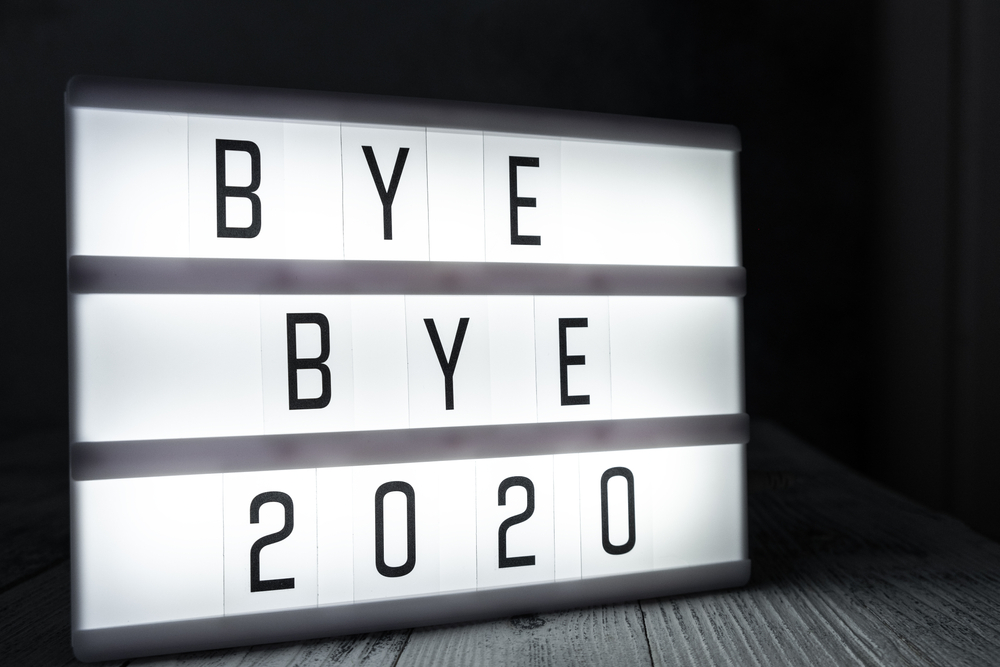 New Year's Eve is undoubtedly the biggest party night in Sydney's social calendar. From the hills to the harbour, there are parties, fireworks and fun as far as the eye can see. This year the fireworks have been cut-back but will go on as a symbol of hope to the world. While it is great fun to be down in the mix with hundreds of thousands of people and buying food from food trucks and standing in line to use the porta-potty, something tells me that this year, just like I'm A Celebrity Get Me Out Of Here, I am better off staying at home.
You could too, instead of going through all of that in the year of Covid-19, bring the party to your house. Turn your backyard into Sydney's best venue with a little extra help from a great party hire group and bring in the new year in style.
---
Set the Scene to Party
New Year's Eve is very rarely a sit-down kind of evening. The first issue to address is where your guests are going to dance, shimmy or shake – whatever it is they do to get into the swing of things. Hiring a dance floor is a great way to take care of that while ensuring that the shuffling of shoes doesn't disturb your spaces.

And while I did say that December 31st is rarely tame, your guests may want a minute or two to collect themselves and have a chat in between sessions on the dance floor – in which case you should consider setting up a place where people can rest and socialise – a marquee to block the weather (especially if you start during the day), some chairs and tables are essential for this. These are much easier to hire than they are to purchase and store throughout the year, and the staff of the hiring company will help you set up, easing your set-up anxieties.
---
Ensure Your Party Cohorts Stay Refreshed
One of the most important elements of hosting your own shindig is making sure that your guests are well hydrated and satiated throughout the night. On New Year's Eve it's simply not enough to throw some beers in an esky and poke some toothpicks in cubes of cheese – you're going to need to bring in the big guns. You can hold canapé trays and pour champers yourself, but food and drink catering is a worthwhile investment to make sure that your host game is unshakeable, you have time to socialise and have a great time at your own party.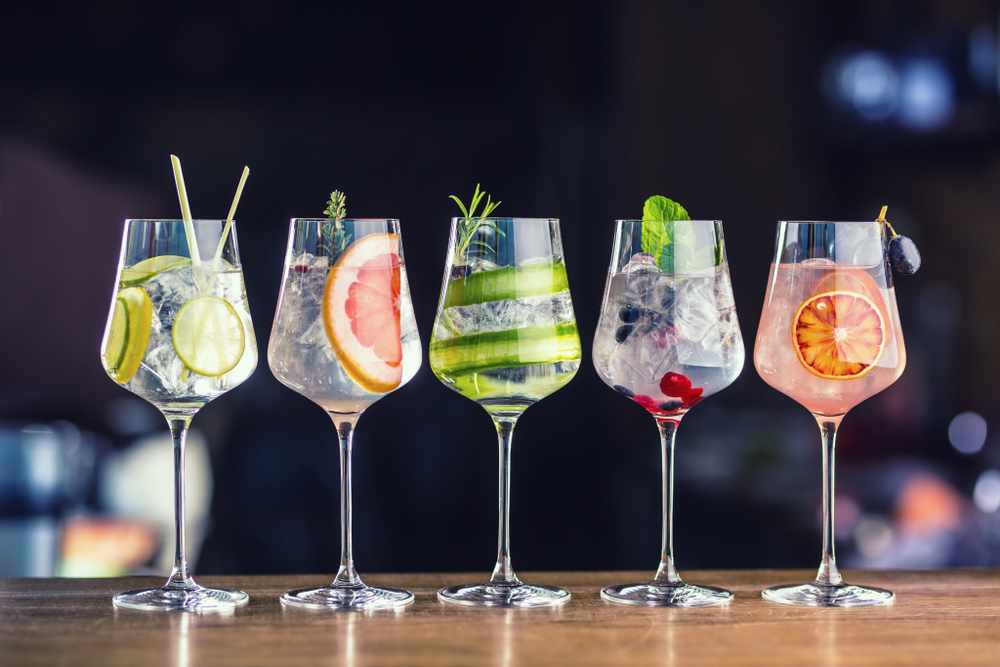 ---
Keep the kids entertained
It definitely comes as no surprise that kids require massive amounts of stimulation in day-to-day life. Put them in a situation where they're around other kids and their energy doubles or triples, and boredom will lead to potentially cutting your guests time at your event short. Get the young ones into the New Years spirit by organising games for them to play – old classics like pass-the-parcel and stuck-in-the-mud are sure-fire hits. If space and budget allows, a trampoline or rented jumping castle are safe and exciting ways for kids to have fun and target their energy.
Another great idea if you have space is to hire a projector and set up an outdoor movie theatre, one of the things missed the most this year was the ability to go to the movies. So why not end the year for the kids doing just that?
---
Shake It Like a Polaroid Picture and Get the Party Started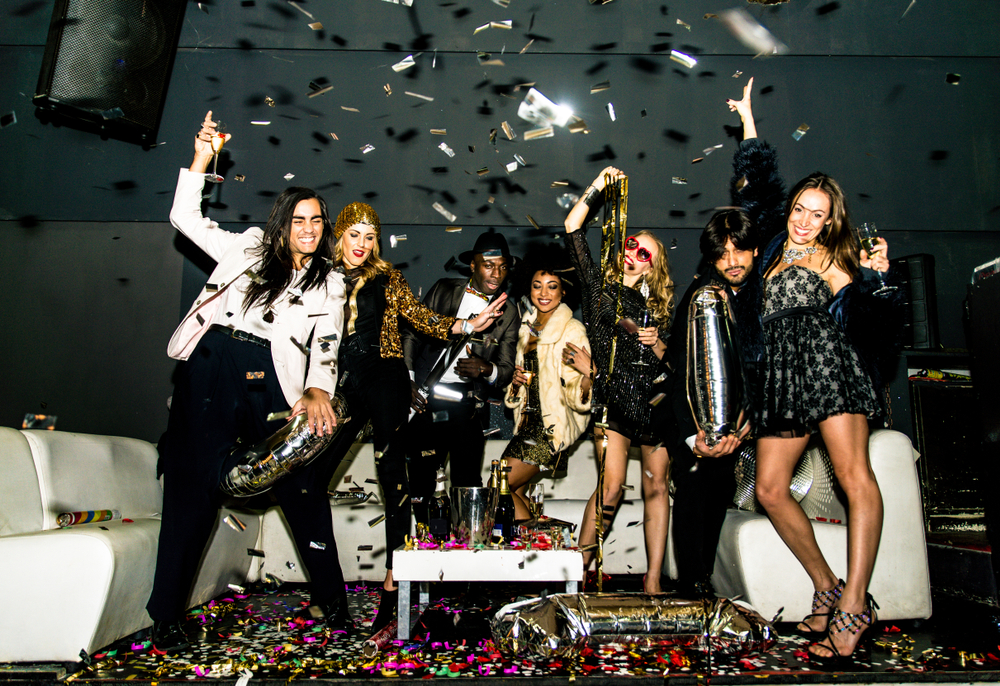 Of course, if you're celebrating at home and you're setting up the party to end all parties, the music selection needs to be on point. If you pride yourself on your exquisite taste in music, then set up a playlist and let the music play on its own accord. However, if there's a range of tastes to cater for, or you simply don't want to have to worry about anything but having a good time, then it may be a good idea to hire a DJ to take care of the musical side of things for you. To set up a great look and vibe for the night, hire an illuminated DJ booth and bar. This will give your NYE bash the feel of an upscale party venue and make the big night that much more exciting.
At Pillingers, we have an extensive list of contacts in the entertainment industry. If you're feeling overwhelmed with how to entertain, give Pillingers a call – we can help!
---
Keep The Bugs At Bay
Mosquitoes thrive during summer – keep them from feasting on your guests skin by placing citronella candles or coils in various places around the garden. Just remember to make sure they're placed far from little fingers!
Also, let's not forget that there is a world-wide pandemic taking place out there. So, let's stay Covid safe as well by placing sanitation stations around the party area and keeping guests outdoors to mingle as it allows for better social distancing. Although our numbers are down and that is great, we don't want anyone taking home anything but gifts and great memories.
Check here for the latest Covid-19 Updates.
Enjoy It
Once you've set up and have the tunes blaring, it's time to take a deep breath and relax. You've done it! You've made it through the unbelievable year that was 2020, and now you can celebrate the beginning of 2021 in style with your loved ones without even having to leave the house. Give yourself a pat on the back, and then get to the dancefloor. Have a happy New Year!