Pillingers Picks: The 5 Best Wedding Blogs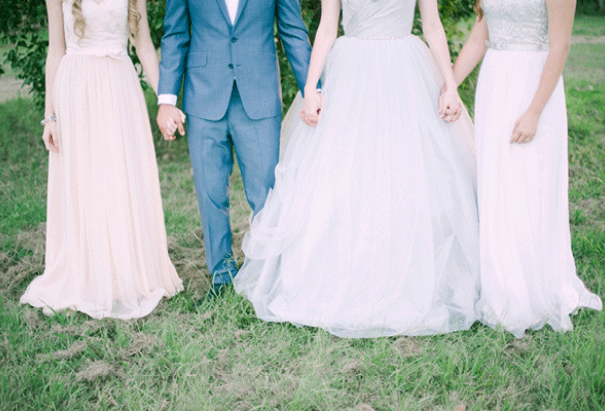 Planning the perfect Sydney wedding can be a stressful affair. Relax and have some fun with our collection of the wedding blogs inspiring us, making us laugh and sometimes making us cry (with laughter).
---
We all know what happens at a wedding – Ceremony! Flowers! Cake! Dancing! – but the actual act of orchestrating your own nuptials can leave many couples stumped, confused, maybe even a little bit scared. That's why we have wedding magazines and blogs – so that other people can tell us what looks nice and we decide whether or not we agree with them enough to make it a part of our big day. The bridal market is inundated with wedding hysteria! Where to begin? Here are five of our favourites to get you started:
---
The Knot is easily one of the most comprehensive and informative blogs around. With posts covering everything from latest trends, celebrity wedding news, DIY tips and more, The Knot will act as a wedding bible for all brides and grooms-to-be.
---
With hundreds upon thousands of wedding blogs determined to report on every aspect of the wedding process, sometimes it can be hard to pinpoint exactly what it is you want, which is why niche blogs are a great idea. Intimate Weddings has dubbed itself as "the go-to site for planning a small wedding", that is, of 75 guests or fewer.
---
This is one of the most popular wedding blogs on the internet – and it's not hard to see why. The clean, uncluttered site showcases ceremonies from around the world, with vendor information at the end of each post so that you can follow through with whatever ignites a bit of inspiration.
---
Like Style Me Pretty, Polka Dot Bride is dedicated to showcasing inspiring weddings – but the difference lies in that PDB documents only Australian weddings, making it easier for brides to access local vendors.
---
Another Australian-based blog, Hello May is for brides and grooms to be who are seeking a more unique, quirky wedding experience. The vendors profiled on the blog are carefully selected for their reputation for quality, with an easy-to-browse directory. For those sick of looking at a screen, Hello May comes as a magazine too, and is stocked nationwide.
---
Got a kick out of this post? You may enjoy this post too:"Wedding Beauty Secrets: Sydney's brides stay picture-perfect from start to finish!"