How to plan the timing of your wedding day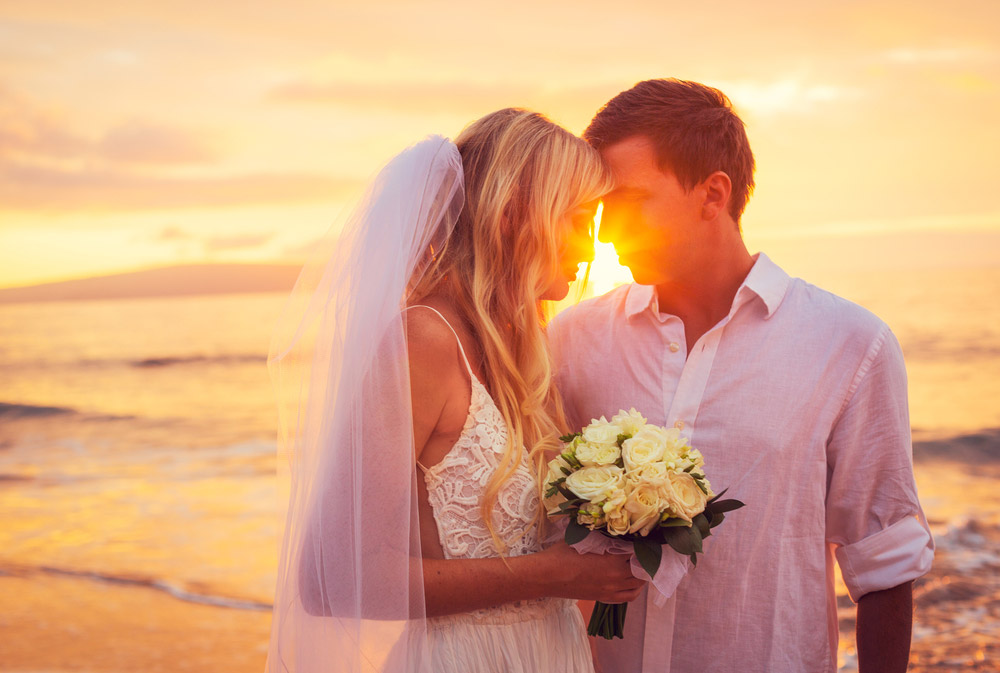 Timing is everything, as they say. When planning your wedding day, it is especially important. The last thing you want to be doing on your wedding day is stressing about being late or who is meant to be where and when.
Use this guide to get you started:
---
What time should your wedding start?
This will depend on a few different factors. The time of year, your budget (daytime weddings are usually cheaper than evening weddings) and the style of celebration (do you want an afternoon tea wedding, or a sit down dinner?) will all play a major part. But there are a few things you may not have considered, which will help you to plan out your day a little better.
---
Things you might not have thought about
Speak to vendors
Chat to your hair and makeup artists, photographers, celebrant and wedding planner to determine how much time each thing is likely to take. They are professionals who have done this many times before, so they will likely have a good idea of how long things should or need to take.
Add a buffer to each drive time
If it usually takes 20 minutes to drive from where you're taking photos to the reception, allow for extra time. The last thing you want is to be an hour late to your reception thanks to bad traffic!
Consider the photographers
The photos will be your memories of the day for many years to come, so think about how you want these to look. Chat to your photographers about the style of photos you're after and the best time of day to capture these. If you're after a golden glow and soft light, having your wedding photos at midday when the sun is at its harshest is probably not a great idea. Your photographer will be able to advise you the best time to capture the light you want. Then you might want to plan your ceremony and reception timing around this.
Hot Tip! Don't forget to send the timeline of the day to your vendors, so everyone is on the same page and there are no surprises on the day.
Plan the timing of your day
The good people at Style Me Pretty have done the hard work for you by creating an easy to use wedding day schedule template to use in Google docs. Just input your own times and details and you should have a schedule with plenty of time to avoid any rush.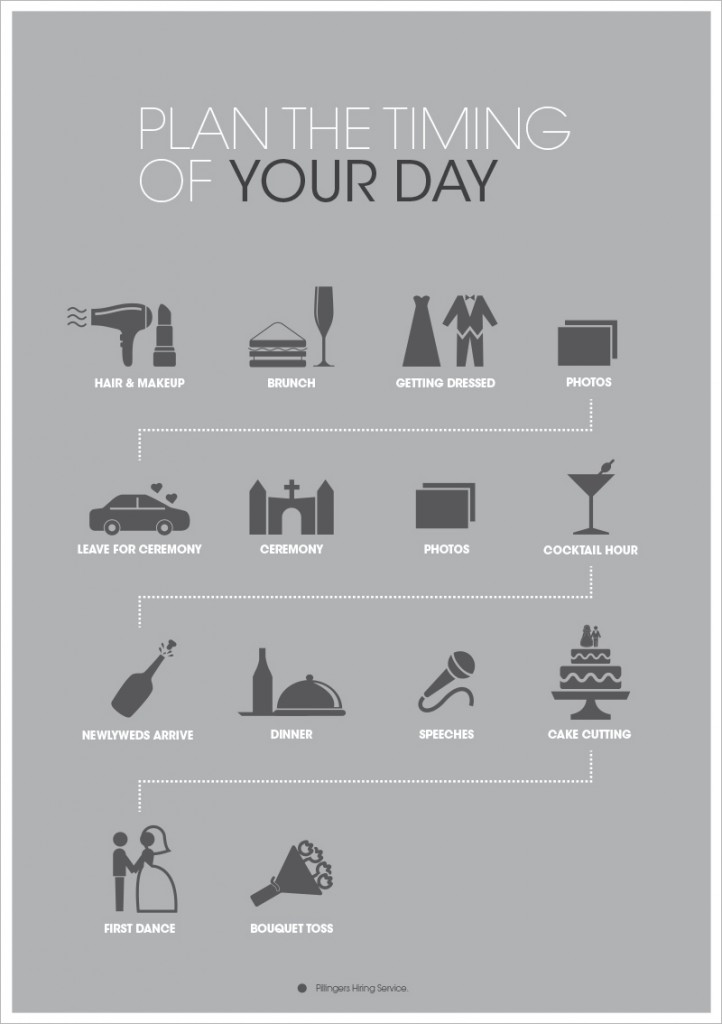 ---
Planning your wedding?