How To Plan Your Wedding In One Day: The Best Wedding Expos In Sydney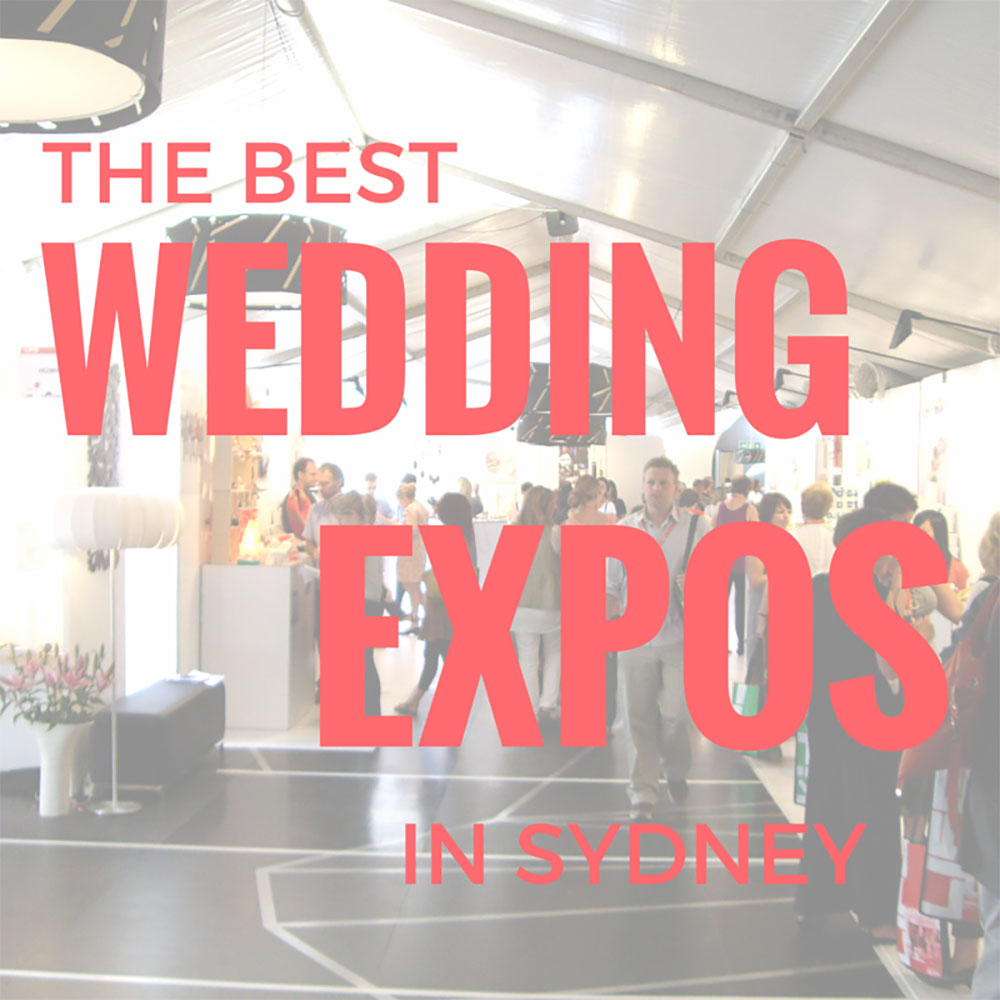 So you're recently engaged, congratulations! You've had the party, celebrated with your friends and family, and are starting to come down from the initial high of the proposal. The road ahead is beginning to look long and steep as you start to think about preparations for your big day, what items you need to hire, and vendors you want to engage to bring your special day to life.
The planning, programming, dress searching, menu tasting, music playing, photographer choosing and venue decorating enter your mind. 'Where do I start?', you ask.
We have your answers.
Every year, Sydney and the region play host to a number of wedding related expos, fairs, events and shows. Each unique and offering a variety of great vendors. But how do you know which ones are worth it? Which ones will you get the most out of?
Here are our favourites:/
---
Vintage Bride Wedding Fair
Newcastle, July 19th
Are you a lover of all things vintage? Have you been searching for wedding planners, photographers and dress designers who share this love too?
The Vintage Bride Wedding Fair is your answer. Held in Newcastle, the drive north from Sydney is certainly worth the stellar line up of vintage-inspired vendors on offer. There will be over 35 vendors including talented photographers, quirky cake-makers, yesteryear-inspired wedding stylists and more.
Tickets purchased online $10; or at the door $15.
Sydney, November 15th
The Vintage Bride Wedding Fair is also coming to Sydney! On Sunday November 15h, Milestone Events in Manly will come alive with the region's best vintage-inspired wedding professionals who cannot wait to speak to you about your big day.
Entry is $10 pp. Brides can purchase special bride tickets online - which include two back issues of Vintage Bride Magazine. Online tickets go on sale one month before the fair.
---
Sydney Annual Wedding Expo
Olympic Park, August 23rd
Are you looking for a large scale expo where you have access to a huge number of vendors of all things wedding? The Sydney Annual Wedding Expo features 150 vendors from florists and pastry chefs to gown designers, wedding planners and of course photographers.
Entry is free and all attendees receive a free bridal bag filled with bridal magazines and vendor inspiration to get your planning started. This expo is ideal for both couples who wish to wander and take in inspiration, or those wanting to connect with and book their vendors.
Register for your free tickets online now.
---
Upper North Shore Wedding expo
September 13th
If a large expo is too overwhelming for you, go local. The Upper North Shore Wedding Expo showcases a boutique collection of local wedding professionals. More than 50 vendors, including photographers, caterers, celebrants and stationery designers will be available to discuss your ideas, requirements and make bookings. Wedding expos are always renowned for their on-the-day specials, meaning couples can make the most out of their budget without compromising on quality.
Entry is $5 per person, payable at the door.
Here are a few that have already happened in 2015, but will be coming around again early next year
---
Wedding Expos Australia
Organising expos since 2005, Wedding Expos Australia features the best collection of industry professionals available in the region. Designed for easy accessibility between couples and vendors, the expos feature live entertainment, prizes and tastings from showcasing vendors.
Deborah Bilson of Wedding Expos Australia says that, while the events "focus on bringing the latest trends and fashion to the day," they aim to create "expos that are inspiring for all types of couples in different venues and ways."
A big draw card for these events, aside from their size and reputation, is free entry. Every visitor receives a bridal bag with a bridal magazine and other inspiration for your big day.
---
Sydney Bridal Expo
Celebrating its 26th year in 2015, the Sydney Bridal Expo is the longest running expo in Australia. This expo offers one of the largest catalogues of wedding vendors available in one place in Australia. Think florists, cake chefs, photographers, jewellers, car companies, stylists, beauticians, dress and suit designers and more. The expo will feature three live runway shows each day, providing you with plenty of inspiration for your big day.
So there you have it, the hit list of wedding expos to visit in the Sydney region. Whether you're looking for the perfect flowers, a photographer, or you need to start from the beginning, heading off to one of these days for a head start on your big day planning.
---
Planning Your Wedding?