How To Pull Off Your Wedding, Your Way: Q&A With A Wedding Planner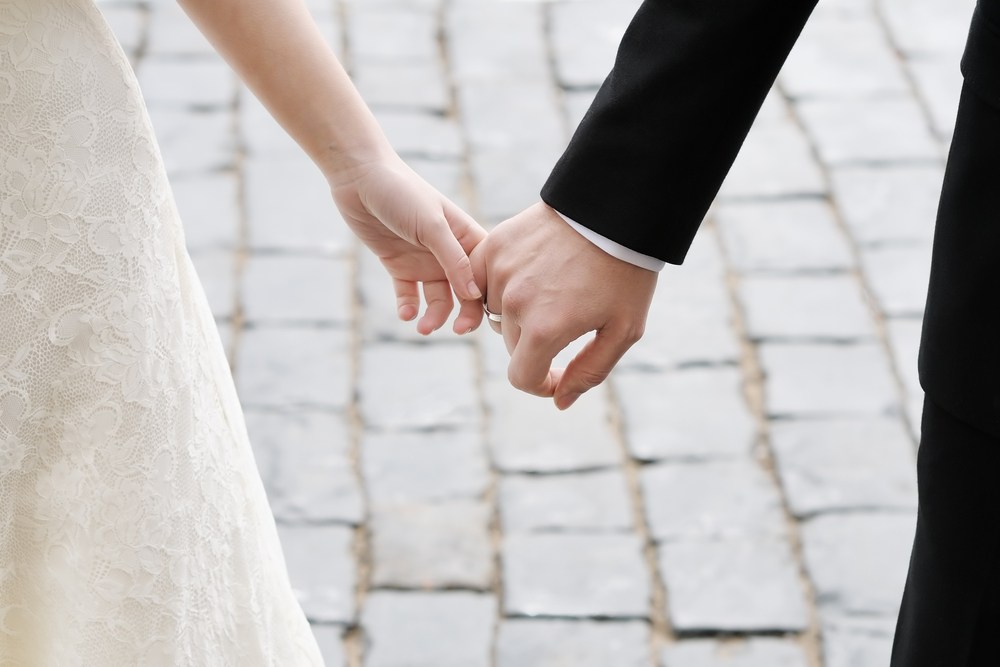 You want the perfect wedding, but you've got no idea where to start.
Is it better to plan it yourself, or hire a wedding planner? Should you go to a wedding expo, or search for local suppliers online? Should you use the talents and skills of your friends and family, or rely on professional players?
With all these questions antagonising the planning process, it can be a little tricky to know which direction to take. Here to help, Pillingers' own Nathalie caught up with fellow wedding planner, Jess, from Willowhouse Weddings & Events to set you in the right direction for your big day.
---
Can you tell us a little bit about Willowhouse Weddings?
Willowhouse Weddings & Events is a boutique wedding planning and event styling business based in Canberra. We assist our clients in a range of areas, from planning the entire day, creating and managing budgets, liaising with suppliers, day management and styling for the day. The list goes on!
What made you want to get into wedding planning?
I have always loved weddings, just everything about them is so exciting and makes people so happy. I also really enjoy helping people and I'm a very organised person so I thought why not combine my strengths and pursue something I love.
Do you have a signature style with your events? Are you channeling a particular style at the moment?
Our style is very much the vintage/rustic/country look but we do love mixing it up with a bit of glam and modern touches as well. We work closely with our clients to ensure that their ideas are brought to life on the day so it really depends on what the client envisions and we go from there.
How do you begin planning the perfect day for a couple?
The first thing we do is we run through the couple's ideas and expectations and we develop a plan for the day and the lead up. This plan is referred to throughout the entire process and it almost always changes as we get closer to the date; but without a plan it's very easy to become unorganised. I also discuss budgets with my clients at the first meeting as I believe this is an important step in the process especially for those couples that want to have a more wallet-friendly wedding.
What is the advantage of engaging a wedding planner?
The advantage of having a wedding planner is you don't need to sweat about the small stuff. You can literally just hand it all over to someone else and you can focus on the fun things, like picking the dress, having hair and makeup trials or doing cake tasting. It's almost like having your own personal assistant! The other advantage of having a wedding planner is they really do know their stuff, they have connections in the industry which could save you money and you know that on the day there will be someone there to ensure that everything falls into place perfectly.
What is the number one thing you believe a wedding should have above all else?
Above anything else the wedding should be about the couple. A wedding should be a reflection of the couple, their style and their love for each other.
Can you share some styling tips for making a budget wedding wow-worthy?
Some styling tips would be to keep things simple, don't over think things and don't try and clutter the space. Remember that less is more.
If you're having flowers, choose flowers that are well and truly in season and you will save a lot money.
Make sure you keep your eyes open at places like second hand building suppliers, thrift shops, trash to treasure shops; you can always a pick up a bargain at these places.
Get your bridal party, friends, family - anyone you can rope in and do lots of DIY projects.
You recently got married yourself; what details made your day perfect?
I had amazing support from my fiancée, friends and family throughout the whole process and it made everything so much easier. I had my little entourage there the day before to help set up and I honestly couldn't have done it without them.
Do you have favorite flowers to use at the moment?
My favorite flowers are always hydrangeas, babies breath and peonies.
Do you have any style predictions for wedding must-haves this year?
This is a hard one but my predictions are;
Pastel blues and navy will feature heavily this year as colour schemes;
Vintage/antique/floral crowns & headpieces are definitely taking over;
Big messy bouquets I think will continue to amaze this year.
What questions do you frequently get asked about planning the perfect wedding? What are your answers?
I think my 2 most asked questions are "Where do I start?" and "How do I make a wedding budget friendly without it looking like a budget wedding?".
It depends on the couple and their requirements for me to answer these questions, but it's great to start out with a date, rough numbers and a budget before starting to book anything. And if you do enough research or hire a wedding planner, it's very easy to find cost effective options for your wedding that will look stunning.
Do you frequent wedding expos to spread your word?
I have only been to one wedding expo and I got so much interest and enquiries that I haven't done another one since. I will plan on doing about 1 – 2 wedding expos per year.
What is it about expos that you love?
The expos give you a great opportunity to interact and talk to prospective couples. It allows you to market yourself and your business in a really personal way which I have found has really helped me to boost my presence in the Canberra market. The atmosphere of expos is always really fun and relaxed and you also get a chance to meet other suppliers in the industry which is always handy.
So there you have it - wedding 101 straight from the planner's mouth. For more information on planning your next wedding, you can contact Jess via the Willowhouse website.