How to say yes to the dress: your guide to finding the perfect wedding gown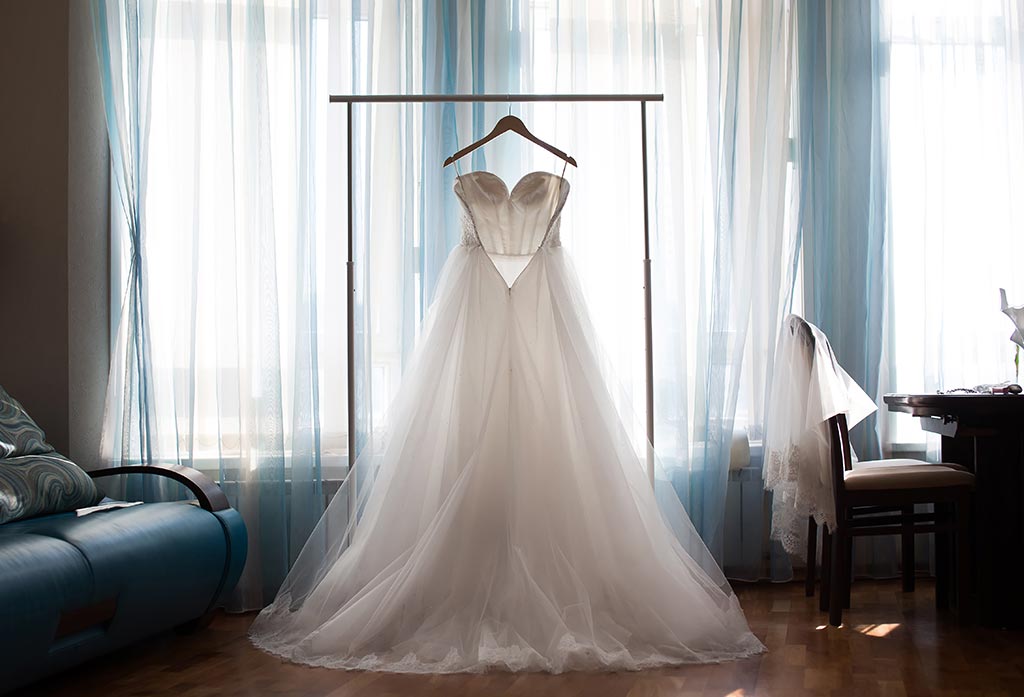 As a bride what is the most important part of your wedding? The dress - of course!
Whatever kind of bride you are and whatever sort of wedding you want, whether that means an extravagant fairytale gown, or recycling your mum's wedding dress, there are a few things you need to consider.
Hot Tip! Buy the size dress that fits now, not the size you want to be for your wedding day. Dresses are much easier, and cheaper to take in than to let out!
---
Here are a list of things to remember when finding the best wedding dress for you:
Get an early appointment
Most bridal boutiques will require you to make an appointment. Try to get the first appointment of the day and only visit two boutiques in a day. The shop sales assistants will be fresh and focused and you won't be overwhelmed from seeing too many dresses in one day.
Hot Tip! The same rule applies for when you start looking for your dress. Keep in mind that a wedding dress can take 6-8 months to make and up to 2 months to alter, so give yourself time to avoid stress.
Focus on finding the best silhouette for your body
As you probably already know, there are certain dress shapes that do and don't suit your body type. Finding a dress that fits your body shape will not only make you look a million dollars, chances are it'll be more comfortable so you'll also feel like a princess.
Hot Tip! Don't go with a trend. Your wedding dress will be present in your wedding photos for a lifetime, so think about whether you'd be happy to wear the same dress in 10 years time.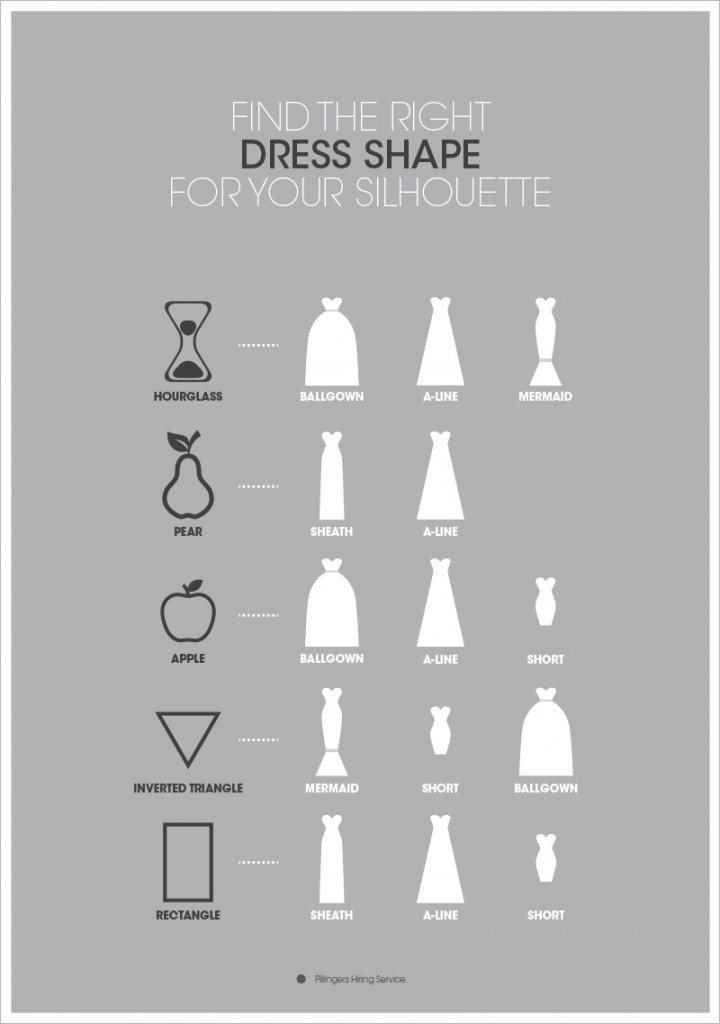 Document your favourite dresses
If you can, take a photo of a dress when you try it on. Mirrors are designed to sell dresses, photos don't lie. Unfortunately, most bridal boutiques don't allow you to take photos of dresses you try on - only the one you purchase. If this is the case take a notebook and get your bridesmaid or mum to write notes describing each so you can remember them later.
Give the dress a chance
Dresses look different on hangers to on a body - so even if you don't think it looks fantastic on the hanger, try on a few different dresses. You never know, the one that looked unimpressive on the rack might transform into the one when you slip it on.
Hot Tip! Wedding dress sizes aren't always the same as high street clothing sizes. Some designers sizes are tiny, others large. Don't focus on the size of the dress, focus on the fit. Again, don't buy a smaller size because you plan to lose weight, buy the one that fits now.
Don't take too many people
Don't bring too many people along when you go dress shopping - it can make it more stressful than it needs to be. Choose a couple of friends, mum or your sister whose judgement you can trust and who know your taste well.
Wear your best lingerie
Before you go dress shopping, head to a department store or lingerie store and have a proper bra fitting. When trying on dresses, you'll spend a fair amount of time in your underwear. So wearing a nice underwear set will make you feel beautiful, putting you in the right mindset to try on dresses.
Don't just stand there, bust a move
You want your dress to look spectacular, but even more importantly, can you move in it? Your wedding dress needs to be comfortable enough for you to take part in any activities you have planned. If you can't eat or dance, let alone sit down in it, is it really your dream gown?
Budget
When considering the budget for your dress, don't forget to include any accessories (veil, headpiece), alterations, steaming and even shoes to be included in this total.
Accessorise
If you have a special necklace or earrings that you know you want to wear, be sure to take these along to your dress fittings - making sure they match the dress you choose.
Get a guarantee
Prior to paying your deposit, ensure all of the details are correct and in writing. Double check the designer, manufacturer, style number, colour and size. Also double check the estimated time the dress will take to be made, and an approximate cost for alterations.
How many fittings do you need?
Once your dress has been made you'll need a couple of fittings to ensure it fits like a glove.
The first fitting is usually about two months before your wedding day. Make sure you wear your undergarments and perhaps do your hair similar to how you will have it on the day. This fitting exists to make sure you can move freely (lift your arms, sit down) and to plan any alterations if necessary.
The final fitting, usually a week or two out, is when you should take one of your bridesmaids, mother, or someone who will be helping you into your dress, so they can learn how to tie it up on the day.
Hot Tip! If, like many brides, you find the idea of spending money on a dress you'll wear once a little daunting, you're not alone. There are a host of websites dedicated to wedding gown hire and second hand wedding dresses.
Take a look at these Australian sites:
---
Planning your wedding?