Throwing Community Event.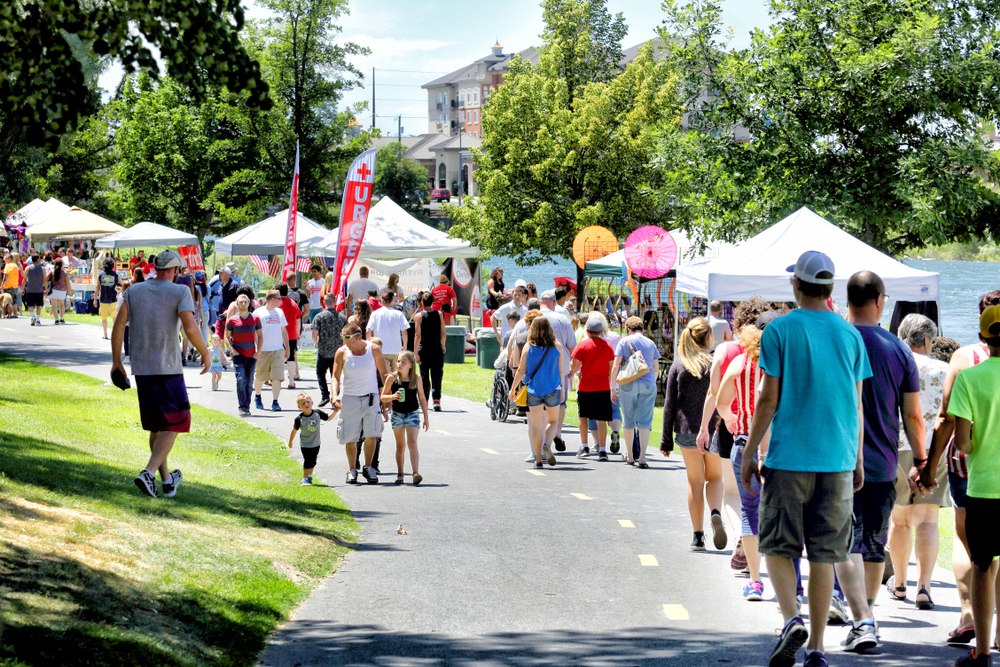 Throwing a community event can be a fun and rewarding experience, but it can also be a daunting task. Whether it's a small neighbourhood gathering or a larger-scale festival, there are several things to keep in mind to ensure a successful event. Here are some tips for throwing a community event in Sydney NSW.
Plan early and set a budget
The first step in throwing a community event is to plan early and set a budget. This will help you determine the type of event you can realistically put on, as well as the items and services you will need to hire. It's important to consider the cost of the venue, equipment, entertainment, marketing, and other expenses that may come up. Once you have a clear idea of your budget, you can begin researching affordable options in the Sydney area.
Research Venue Options
When deciding on a venue, it's important to consider the location, size, and accessibility for guests. If you are planning on an outdoor event, hiring a marquee or tent is essential to provide shelter from the elements. It's also important to ensure the location has adequate lighting and electricity to power any entertainment or equipment you plan to use. Finally, make sure you have any necessary permits to host an event in the location you've chosen.
Hire Equipment
If you're hosting an outdoor event, you'll need to rent some party equipment to make your guests feel comfortable. This can include tables, chairs, marquees or tents, portable toilets, and garbage cans. When considering your rental options, make sure you factor in the delivery and pickup fees, as well as any additional charges for damage. Consider the number of guests you're expecting and make sure you rent enough equipment to accommodate them.
We've worked on festivals and fetes all across Sydney. From huge international music festivals to school fetes and council-run celebrations, we've always been present at your favourite big days out.
Browse Our Product Catalogue Now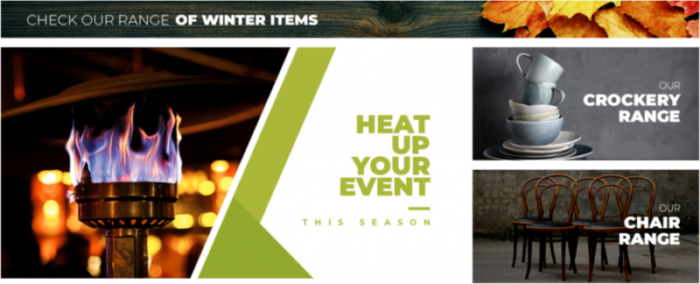 Get creative with decorations
Choosing the right decorations can tie everything together and make the event look and feel amazing. Utilize creative ideas like natural flowers, balloons, lights, banners or ribbons. Personalize the event space with signage and custom merchandise such as t-shirts, hats or tote bags.
Entertainment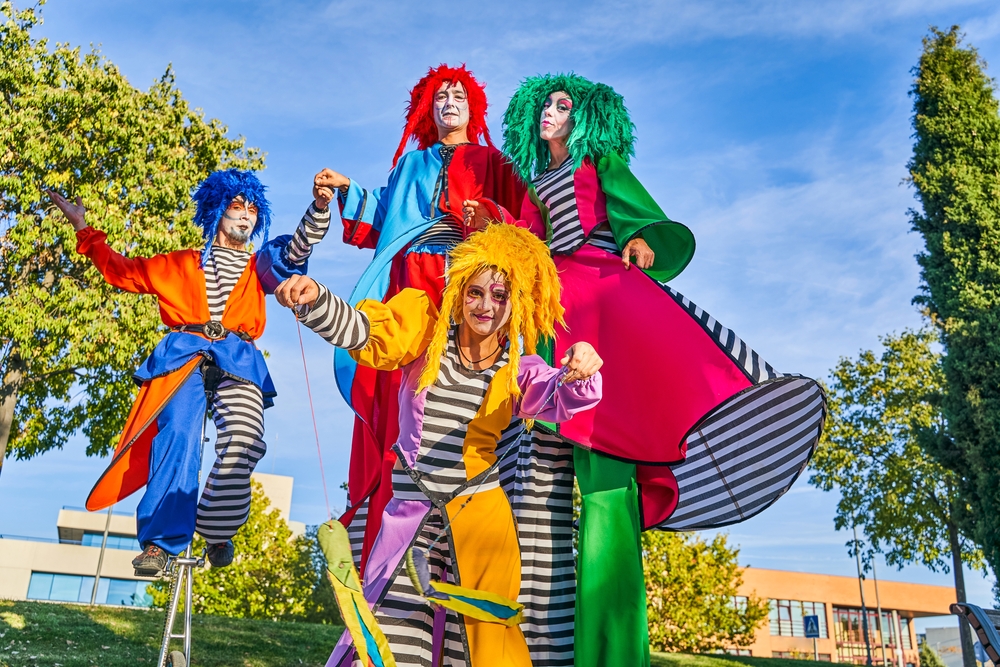 Entertainment is important for any event. Booking a local DJ or band can make a huge difference to the atmosphere of your event. Depending on your audience, you may need different options for young and old, for example, a face-painter or magician. Remember when choosing entertainment, seek out entertainment that is both suitable for the event and appropriate for the type of audience you are expecting.
Marketing
Promoting your event is essential so people know about it. Use social media platforms such as Twitter or Facebook to create buzz and advertise the event in your community. If your community has a newsletter or local directory, ask if you can place an advertisement with the right information. You may also want to talk to your local council or community center to see if you can add your event to their community calendar.
Food and drink options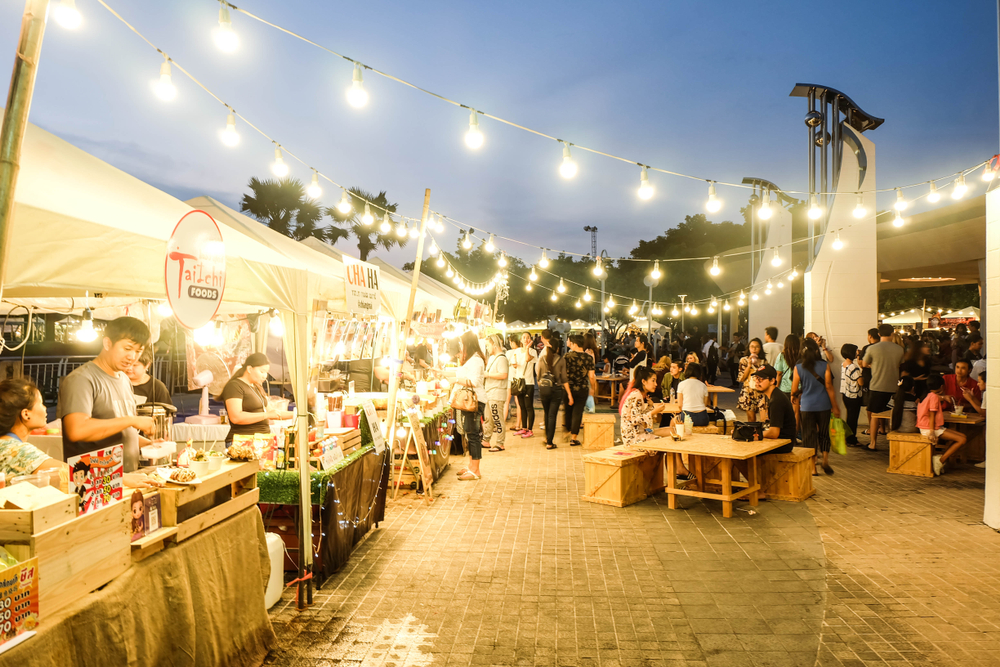 When food and drink options are available at an event it makes the experience that much more special. Consider options such as a BBQ or food truck, vending machines, or hire a professional catering service to provide refreshments for guests. Make sure you remember to offer both meat and vegetarian options, and ensure you have plenty of beverages on hand to keep people hydrated.
Legal Requirements
Before hosting a community event, it's important to make sure you are aware of the legal requirements. These may include obtaining a permit and liability insurance. You should obtain any necessary permits from local council or governing authority before the day of the event. Insurance is also important to protect yourself against any liabilities resulting from accidents or injuries that may occur during the event. Consult with your insurance company and your legal advisor to ensure that you have adequate coverage.
In conclusion, throwing an unforgettable community event is about planning and effort to create a memorable experience. With the right planning, equipment, entertainment, marketing, food, and drink, you can create the perfect event for your community. Remember it's a team effort, but also ensure you have any necessary permits and insurance to mitigate against risks. With all this in mind, you're well on your way to creating a successful and enjoyable community event.
With years in the business of hiring services, we've made a few trips around Sydney's festival and events scene. We've finely tuned our approach to larger-scale events and the way you can get the most out of your site. Contact Us Today To Speak with one of our event coordinators and see how Pillingers Hire Can Help.