Top tips for gorgeous wedding makeup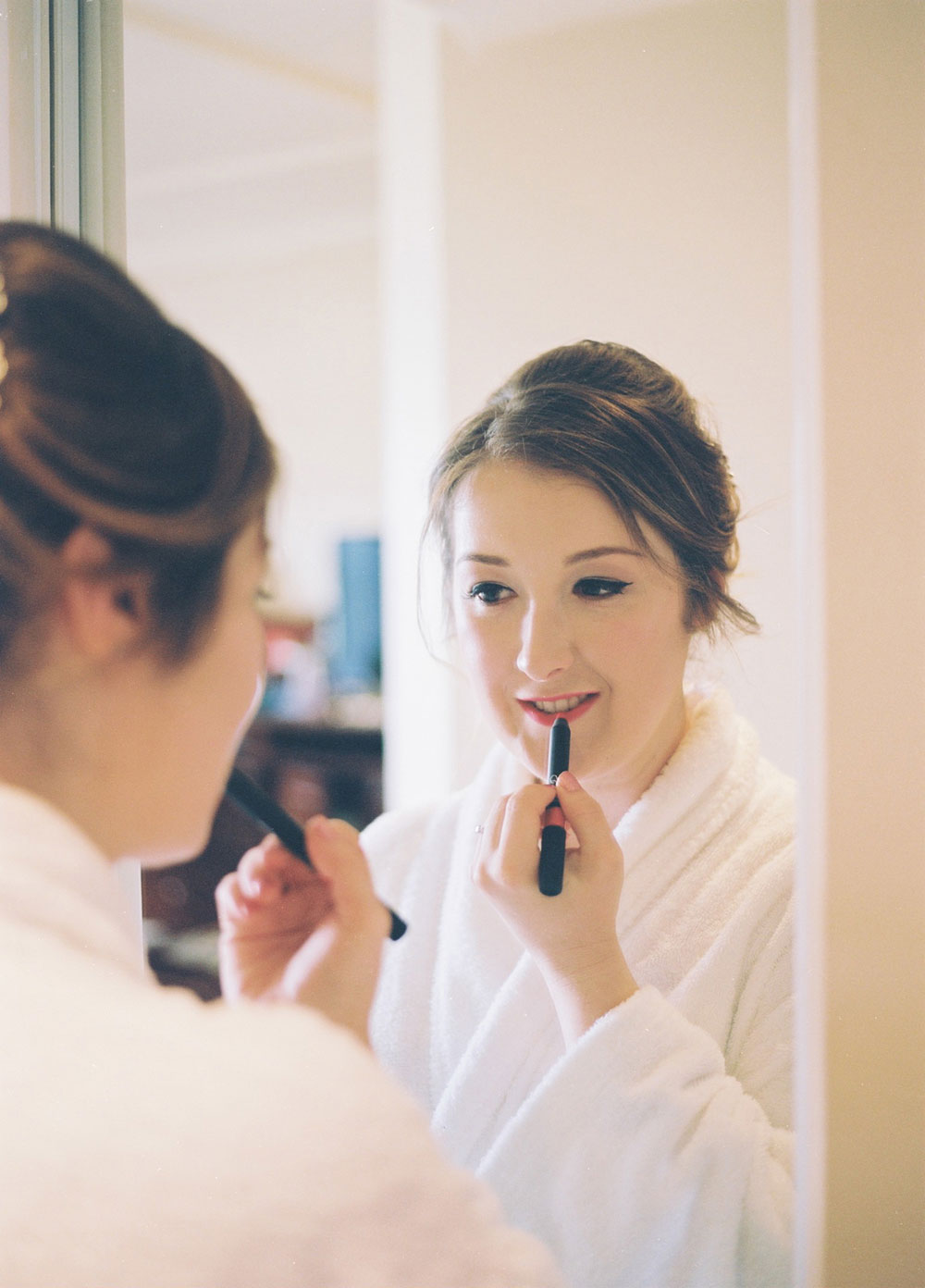 *Image via Snowflake Creations.
Your wedding day is one of the most exciting days of your life. you're marrying your best friend, and it's all about you two, so naturally you're the centre of attention. This means you probably want to look your best. But what exactly does looking your best mean? When it comes to wedding day makeup, brides can get easily get carried away with the latest looks and makeup trends; though this isn't always the best thing to do.
---
So what is the key to great wedding makeup? Looking like yourself, only better.
Some brides think that they need to wear a huge amount of makeup on their wedding day, even if they wear minimal makeup day to day. The danger in doing this is you may end up looking like a different version of yourself, rather than an enhanced version. Whether you choose to DIY, get your sister to do your makeup, or you choose to hire a professional makeup artist, remember to stay true to who you are and your personal style.
---
Before jumping in to smokey eyes and fuchsia lips, consider these things:
If you don't wear a lot of makeup day to day, don't go all out on your wedding day, and if you do, stick to it.
Remember bridal makeup needs to have enough colour to compensate for the whiteness of the dress.
Your makeup needs to also fit in nicely with your flowers - especially if you are having a bright bouquet with strong colours, ensure your makeup doesn't clash with it.
Have a practice run a couple of weeks before the big day to ensure you (or whoever is doing the makeup) know how to get the look you're after.
Choose to focus on your eyes or your mouth - not both.
Be wary of fake tan - just like makeup, as if you don't use it regularly you may risk looking orange rather than golden brown.
If you're concerned about trying to get all of that right yourself, invest in a good makeup artist. These artists are professionals who will be able to enhance your natural features without making it look like you're wearing a load of foundation and eye makeup. It's well worth it when you want to look good for your wedding, and stay looking that good all day!
For some excellent pointers on wedding makeup, read this post from beauty expert Julyne Derrick on About Style.
Was this post helpful? For more tips and useful wedding planning advice, take a look at the Completed Wedding Planning Guide.
---
Planning your wedding?