Hosting The Perfect Outdoor Event
Planning on hosting a flawless outdoor event? After all, Sydney is known for putting on some of the most astonishing outdoor functions. With these top-notch beauties basically taking place in our backyard, we can be matched with some fairly high standards to meet when the desire arises to host your own soirée.
[1] Choose the perfect location
Which location is going to wow your guests? It may make sense to find a spot near public transport, or is it best to find a venue out of town with parking available? It all depends on the type of event you're organising. Select your spot with the intention of creating a memorable experience to last your guests a lifetime.
The Outdoors is a perfect place to throw a party during Covid-19 as it allows for better social distancing. Click here to read our tricks for throwing THE PERFECT BACKYARD BASH DURING COVID-19
[2] Dot your I's and cross your T's
How many people are you expecting to attend? What is the theme? Who is on the guest list? Does your event need permit approval? Advance planning and coordination are critical when throwing a flawless outdoor event. It's always best to over expect and over deliver your responsibilities. Think bathrooms, equipment, food and drinks, lighting, and much more. Plan to bring everything you can think of to your venue. It's always better to be safe than sorry when it comes to your event logistics.
[3] Visual Victory
Take photos of the venue, sketch, doodle, make notes, create spreadsheets, brainstorm a table/seating layout, whatever you can think of to assist in planning accordingly.
Proceed with your plans. Don't give up. Watch your event come to life and send your guests over the moon with joy and contact us today for the very best in equipment hire goods.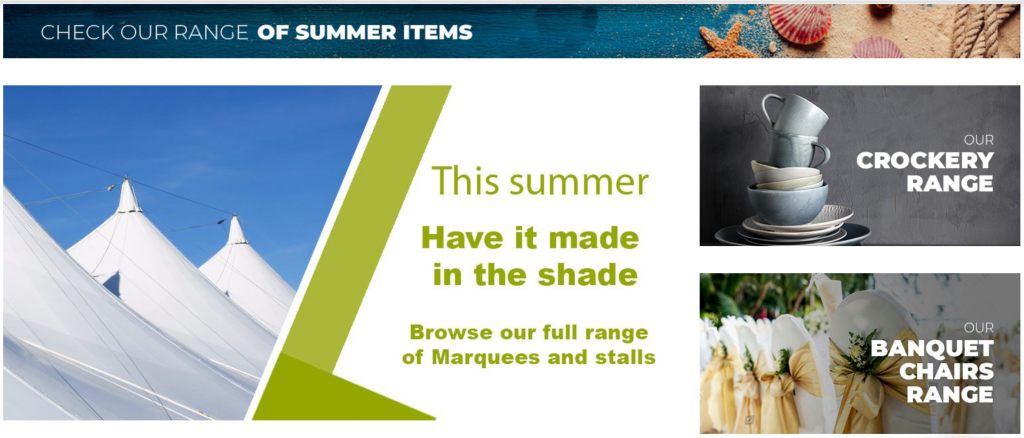 Please remember to check for all the latest Covid-19 guidelines when planning your event.