Wedding & Reception Marquee Hire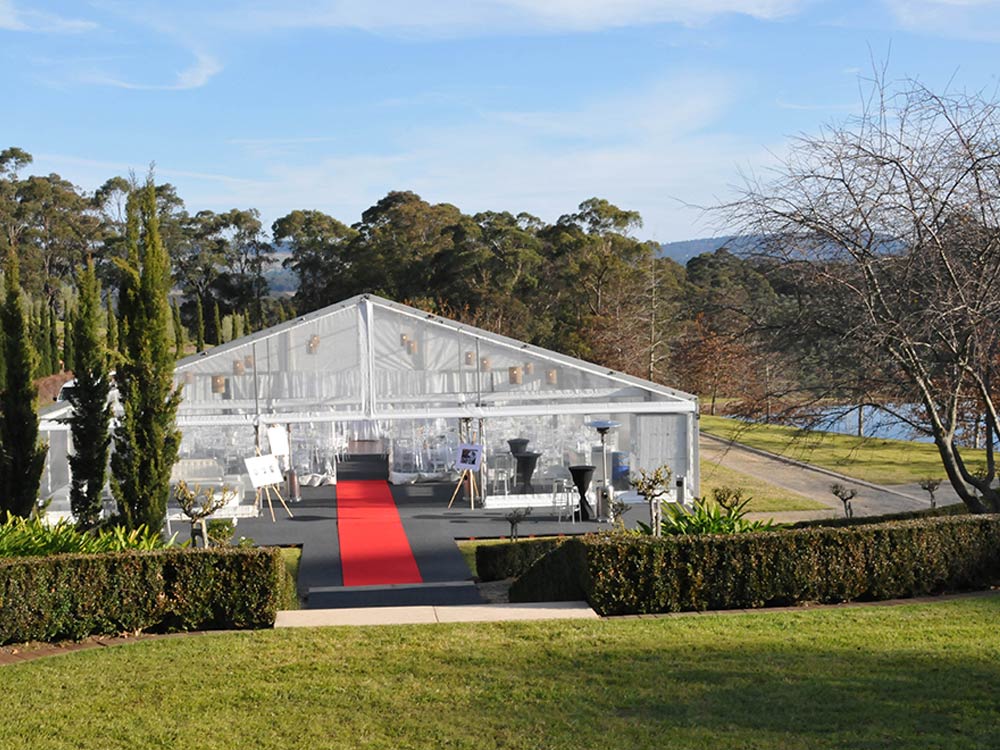 Wedding & Reception Marquee Hire
Marquee Hire for Exceptional Wedding & Reception Spaces
Hiring a marquee for your wedding ceremony or reception depends on the style, location and guest list for the day. You may simply want a small wedding hire marquee designed to protect you from the sun or rain as you exchange vows during your ceremony. You may want a larger open tent for the guests to sit comfortably under. You may also want a more elaborate structure. Where dancing, dining and general revelry can all be enjoyed. No matter your budget, wants and needs, you're bound to find something amongst our classic and customisable marquees. Available in both transparent and opaque roofing with black or white silk ceilings, our marquees are tailor fit to bring out the best in your location. They do so much more than protect you and your guests from the elements; they provide ambience, style and comfort to ensure your wedding day is exceptional. Take a look through our gallery to see some of the work we've done.
Browse our complete Marquee Product Range
---
Decorating Your Wedding and Reception Marquee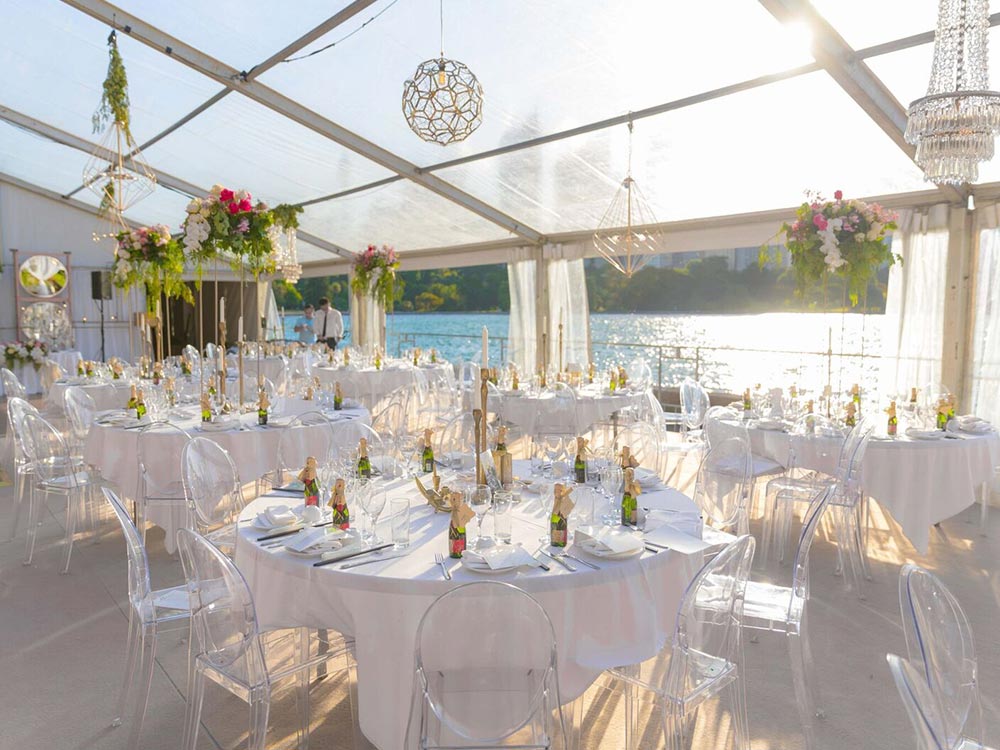 Every wedding should reflect the personal style of the couple. That's why we provide a large range of products for you to choose from, with plenty of customisable options. When it comes to decorating your marquee our event decorators are here to work alongside you and your wedding team to create beautiful spaces for you and your guests to enjoy. From flooring, lighting, staging and furniture our consultants will listen to your wants, needs and expectations to deliver you workable floor plans and diagrams, so you can be confident with the set up of your event. But our services don't end there… there's plenty for you to choose from including table appointments, decorative features, ornamental carpeting and more. Take a look through the gallery to see some of what's on offer.
---
Why Pillingers Hiring Service?
We've been working in the wedding industry for over 30 years. We take every event seriously, constantly taking the opportunity to extend our range, services and expertise. With our own team of designers and consultants, we can offer a personalised service from start to finish, ensuring your expectations are always met and exceeded.