Field Day Hire
Field Day Hire
Show off Your Industry's Best With our Range of Field Day Equipment

We've been providing corporate hire equipment for field days for decades. We understand how important these functions are for the agricultural community and have expanded our range of hire equipment to include everything event organisers would need. Field days need to not only accommodate the exhibition of agricultural machinery and equipment but also the swapping of services and ideas. Event organisers will also want to ensure they have a safe and comfortable space for their guests and visitors. Our consultants are able to provide you with diagrams and procedural planning while preparing for your event. So you can be confident that every aspect of the setup and dismantlement of your event runs smoothly.
---
What kind of equipment can I hire for my field day?
Our selection of stock and customisable structured pavilions are ideal for demonstrations, educational activities and the exhibition of livestock and produce. Creating a shelter for both your visitors and your stock, these marquees are extremely stable and will be assembled and dismantled by our team. Our smaller marquees, including our range of peg and pole marquees, are perfect for the seller and educational stands. They're also great coverage for your event's food service providers or small retailers.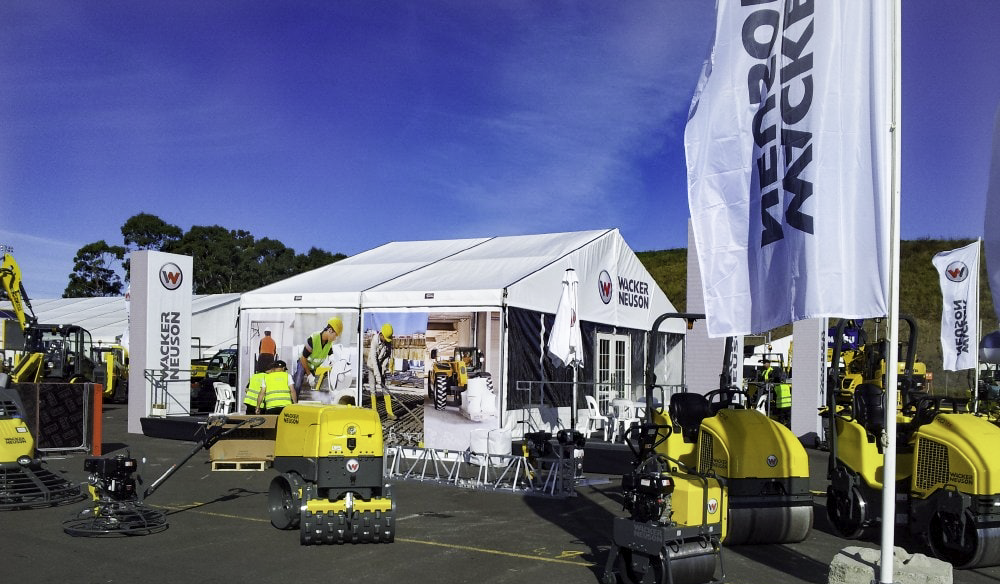 But our collection of smaller items is also important. From fencing, generators, staging, lighting, portable toilets, outdoor seating, table umbrellas and outdoor heating and cooling equipment we've worked hard to ensure we can provide everything you need to create a day out!
Contact us today to discuss the details of your fair day or event with one of our consultants.